Welcome!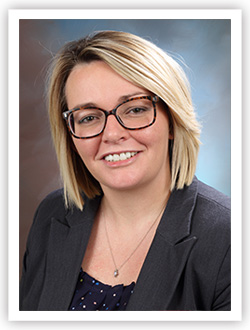 On behalf of the Ohio Prosecuting Attorneys Association let me welcome you to our website.  Here you will find information about the role of prosecuting attorneys and our Association.

The prosecutor's role in the criminal justice system is often misunderstood.  Ohio's 88 elected county prosecutors are committed to justice.  The prosecutors I know aren't motivated by "winning" or trying to send everyone to prison for as long as possible. They are motivated by their responsibility to enforce the law, to make their communities safe and to fairly administer justice. And fairness and justice is what matters most of all.  Prosecutors live this every day.

Part of our role is to have a voice in public policy debates affecting the criminal justice system. To that end, Ohio's prosecutors serve an important function reviewing and advocating for legislation with one goal in mind – the safety and security of our communities.

Ohio's prosecutors are active in community and civic affairs.  From speaking to school children about the dangers of drugs to serving on numerous committees and commissions, Ohio's elected prosecutors and their assistants serve in vital roles.

As legal counsel to a variety of County elected officials, offices and agencies your county prosecutor assists in ensuring efficient and responsible county government. 

I'm proud to be a prosecutor and honored to serve as President of the Ohio Prosecuting Attorneys Association.  Please take your time and look around.  Hopefully you will find information here that is educational and informative about your county prosecutor. 

Juergen A. Waldick
Allen County Prosecutor
2020 OPAA President

Upcoming Events:

January 30th
Executive and Legislative Committee
Brio Tuscan Grill Polaris
Legislative 11:00, Lunch 12:00, Executive 1:00
OPAA Webinar - Seeking Justice, What Prosecutors Can Learn From Exonerations
March 10, 12:00-1:00

Spring Training
April 23 and 24, 2020
Sheraton at Capitol Square

Summer Workshop
June 26 and 27, 2020
Breakers Hotel Cedar Point

Fall Training
September 17th and 18th, 2020
Cleveland Crowne Plaza on Playhouse Square

Administrative Professionals Training
October 22, 2020
Sheraton at Capitol Square

Annual Meeting
December 10 and 11, 2020
Hilton Columbus Easton
Ohio's Judicial System: What you should know.
- what do county prosecutors do
OPAA Member Profile:
John D. Ferrero
Stark County Prosecutor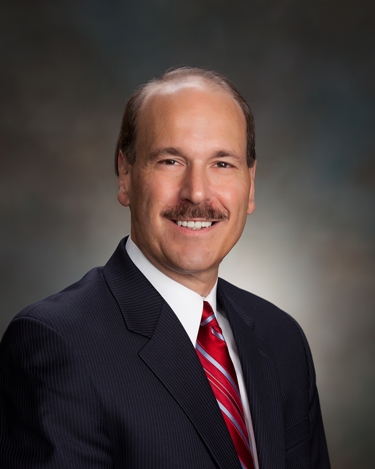 John D. Ferrero; was sworn in as Stark County Prosecuting Attorney on March 3, 2003. John came to the Prosecutor's Office after serving as Massillon City Law Director/Prosecutor from 1988 to 2003. He also was in private practice concentrating on personal injury litigation and domestic relations cases. John was reelected in 2004, 2008, 2012 and 2016 to his position. He will be running for another term in 2020.

John is involved in many community and professional organizations. He is a member of the Ohio Prosecuting Attorney's Association Executive Committee, having served as the President of the Association in in 2015. John is a member of many boards, however he is very proud to be a founding member of the Friends of Children Network. The network is a fundraising board for the child advocacy center in Stark County. John is a former Chairman of the Stark County Board of Elections and former Chairman of the Stark County Democratic Executive Committee.
John feels it is important that the attorneys on his staff join and participate in Stark County Bar Association. John served as the Association's President in 2008-2009 and also received an award for his leadership as chair of the Grievance Committee in 2013. He encourages his staff to participate in all the community activities of the Association as well as offering to mentor new attorneys.

John was instrumental in forming the Community initiative to Reduce Violence (CIRV) in Stark County. This Initiative targets gang members and gun violence in Stark County. The members are called into court and leaders of the community, law enforcement and social service agencies discuss reasons to stop the violence. John has also been a leader in starting a Crime Stopper program in hope of assisting law enforcement in solving crimes.
Stark is a county of 375, 000 and it has its share of high-profile cases. John feels that having the right people in the right positions is vital. John feels training is the key in preparing his staff of the rigors of the courtroom. He is very proud of his staff and the professionalism they show in and out of the courtroom.

John and his staff reach out to the youth in the community by going to high schools, junior highs and grade schools and discussing various issues. Bullying, social media crimes, and illegal drugs are just a few topics that are discussed. His office encourages the youth to be involved in community events that center around the issues that are of great concern to them.
John was born and raised in Massillon, Ohio and still resides there. He graduated from Central Catholic High School. He then went on to the University of Dayton where he majored in Accounting and Business Management. John received his Juris Doctor from the Ohio Northern College of Law. John is engaged to Theresa Banta and is the proud parent of two daughters and three grandsons. Being from the Hall of Fame County, John of course, loves football. Traveling and golf also are favorites. He is very active in St. Joseph Church in Massillon,

"I can say without hesitation, that serving as Stark County Prosecuting Attorney has been one of the most gratifying experiences in my life. Helping young prosecutors to better their skills, assisting law enforcement with their work and most important, helping victims of crime and their families is truly a calling I enjoy. It has been an honor to serve these many years."