Welcome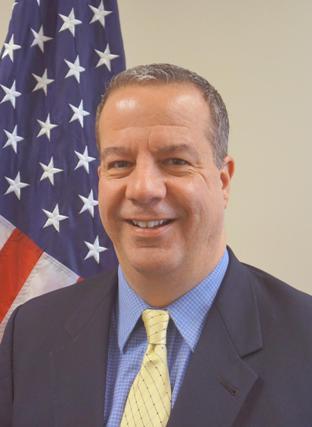 On behalf of the Ohio Prosecuting Attorneys Association let me welcome you to our website.  Here you will find information about the role of prosecuting attorneys and our Association.

The prosecutor's role in the criminal justice system is often misunderstood.  Ohio's 88 elected county prosecutors are committed to justice.  The prosecutors I know aren't motivated by "winning" or trying to send everyone to prison for as long as possible. They are motivated by their responsibility to enforce the law, to make their communities safe and to fairly administer justice. And fairness and justice is what matters most of all.  Prosecutors live this every day.

Part of our role is to have a voice in public policy debates affecting the criminal justice system. To that end, Ohio's prosecutors serve an important function reviewing and advocating for legislation with one goal in mind – the safety and security of our communities.

Ohio's prosecutors are active in community and civic affairs.  From speaking to school children about the dangers of drugs to serving on numerous committees and commissions, Ohio's elected prosecutors and their assistants serve in vital roles.

As legal counsel to a variety of County elected officials, offices and agencies your county prosecutor assists in ensuring efficient and responsible county government. 

I'm proud to be a prosecutor and honored to serve as President of the Ohio Prosecuting Attorneys Association.  Please take your time and look around.  Hopefully you will find information here that is educational and informative about your county prosecutor. 

Best regards,
David Phillips
Union County Prosecutor
2016 OPAA President

Ohio's Judicial System: What you should know.
Upcoming Events:
Executive and Legislative Committee Meetings
June 9th, 2016
Great Wolf Lodge, Mason
Fall Timber A/B room
Legislative 3:00, Executive 4:00

Summer Workshop
June 10th and 11th, 2016
Great Wolf Lodge, Mason
Fall training
September 22nd and 23rd, 2016
Wyndham Cleveland Playhouse Square
Support Staff training
October 6th, 2016
Sheraton Columbus at Capitol Square

Annual Meeting
Hilton Columbus Downtown
December 8th and 9th, 2016
Visit our Events page for a calendar of upcoming OPAA activities.
OPAA Member Profile:
Julia R. Bates
Lucas County Prosecutor

Julia R. Bates began her professional career in the Prosecutor's Office under Prosecutor Anthony G. Pizza in 1976.  She succeeded her former boss in office winning election in 1996, and re-election without opposition in 2000, 2004, 2008 and in 2012.  Since taking office, Mrs. Bates has taken the lead in initiating various programs including SANE/SART Program; Senior Protection Unit; Economic Crime Task Force; Child Support Prosecution Unit; Felony Diversion Program; Speaker's Bureau; and In-School Mentoring.  Under her administration, the Victim Assistance Program has expanded the Victim's Forum, and added Kids-Space, 24-hour Crisis Response Team and Notification and Tracking Advocates, and an anti-bullying and teen dating violence prevention program -- all programs designed to enhance citizens' access to and navigation through the criminal justice system.  The office has also expanded the Civil Division to include specialization in environmental and utilities law, labor and employment, public records and election law.  During her tenure in the Prosecutor's Office, Mrs. Bates has been responsible for overseeing the prosecution of thousands of felony cases.  In 2000 she was able to successfully prosecute, convict and incarcerate admitted serial killers Anthony and Nathaniel Cook for the 20-year-old homicide of Thomas Gordon and bring closure to eight other families whose loved ones were lost two decades ago.  This prosecution led to the establishment of the Cold Case Squad which has likewise solved and aided in the successful prosecution of numerous cases from years past, including the 2006 conviction of Father Gerald Robinson for the 1980 murder of Sister Margaret Ann Pahl as well as the 2011 conviction of Robert Bowman for the 1967 murder of 14-year-old Eileen Adams.
Mrs. Bates' office has been recognized and honored for their work by various law enforcement agencies and civic service organizations, including the United States Department of the Treasury, Department of Justice, Toledo Police Department, Sylvania Police Department, Ohio Victims of Crime Compensation Program, Association of Government Attorneys Involved in Capital Litigation, Hadassah, and Zonta Club of Toledo I and II.  In 2006, the Ohio Prosecuting Attorneys Association honored the office with the Outstanding Prosecution Award for the prosecution and conviction of Thomas Noe for the multi-million dollar theft from the Bureau of Workers Compensation.  In April of 2007 the National District Attorneys Association honored the office with the "Home Run Hitter's Award" for outstanding prosecution in the case of convicted murderer Father Gerald Robinson.
Mrs. Bates has used her professional expertise in various volunteer capacities.  She has previously served as a mediator for the Citizens Dispute Settlement Program and a Board member of St. John's Jesuit High School.  In 2009 she was appointed by the Governor to the Ohio Organized Crime and Investigation Commission.  She currently serves as a Board member of Crime Stoppers, Inc., Police Athletic League, Criminal Justice Coordinating Counsel, Read for Literacy and most recently, Children's Hunger Alliance. In addition, Mrs. Bates is a member of the Toledo and Ohio Women Bar Associations, the Toledo, Ohio and Lucas County Bar Associations and is a past President of the Ohio Prosecuting Attorney's Association, the first woman to hold that office.  She is a member of the National District Attorneys Association, and a former Vice President of that organization. In 2001, Mrs. Bates was honored by the Toledo Women's Bar Association with the Arabella Babb Mansfield Award for leadership; also in that year she was given the "Golden Heart Award from ACES for outstanding work in the area of child support.  In 2002, she was honored by the YWCA with the A2002 Milestones: A Tribute to Women@ Award for government.  In 2003, she received the AHero@ Award from the Big Brothers/Big Sisters organization as well as the Alpha Omicron Pi Award for community service.  In October of 2013, Mrs. Bates received the award for Outstanding UT Law Alumni.  In 2005, Julia R. Bates was inducted as a Fellow of the American College of Trial Lawyers, one of the premier legal associations in America.  Membership in the College cannot exceed one percent of the total lawyer population of any state or province.  There are currently approximately 5,500 members in the United States and Canada. Mrs. Bates has played a vital role with Trinity Lutheran Church and School, where she has been a member since 1982.  She taught the four-year-old Sunday School class for fifteen years, and was Chairman of the Board of Parish Education and served as Chairman of the School Board as well.  In 2007, she received an honorary Doctor of Laws from Concordia University, Ann Arbor, Michigan.  She formerly was a member of the Board of Regents there.  She has supported numerous local charities and organizations including the Toledo Museum of Art, the Toledo Zoo, and the YMCA.
Mrs. Bates is a 1972 graduate of Wittenberg University in Springfield, Ohio where she was a member of Gamma Phi Beta Sorority.  While attending the University of Toledo College of Law she earned the Outstanding Appellate Advocacy Award and continued to work full time.  She received her J.D. degree in 1976 and was admitted to the Ohio Bar in 1977. Mrs. Bates is married to Lucas County Common Pleas Court Judge James D. Bates.  They have four grown children.