Welcome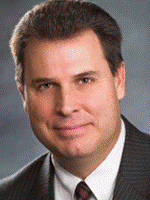 On behalf of the Ohio Prosecuting Attorneys Association let me welcome you to our website.  Here you will find information about the role of prosecuting attorneys and our Association.

The prosecutor's role in the criminal justice system is often misunderstood.  Ohio's 88 elected county prosecutors are committed to justice.  The prosecutors I know aren't motivated by "winning" or trying to send everyone to prison for as long as possible. They are motivated by their responsibility to enforce the law, to make their communities safe and to fairly administer justice. And fairness and justice is what matters most of all.  Prosecutors live this every day.

Part of our role is to have a voice in public policy debates affecting the criminal justice system. To that end, Ohio's prosecutors serve an important function reviewing and advocating for legislation with one goal in mind – the safety and security of our communities.

Ohio's prosecutors are active in community and civic affairs.  From speaking to school children about the dangers of drugs to serving on numerous committees and commissions, Ohio's elected prosecutors and their assistants serve in vital roles.

As legal counsel to a variety of County elected officials, offices and agencies your county prosecutor assists in ensuring efficient and responsible county government. 

I'm proud to be a prosecutor and honored to serve as President of the Ohio Prosecuting Attorneys Association.  Please take your time and look around.  Hopefully you will find information here that is educational and informative about your county prosecutor. 

Morris J. Murray
Defiance County Prosecutor
2018 OPAA President

Follow along as we outline the myriad of pitfalls with this proposed Ohio Constitutional Amendment
Upcoming Events:
OPAA Committee Meetings
September 19
Legislative 3:00, Executive 4:00
Crowne Plaza on Playhouse Square Cleveland
2018 Fall Training
September 20th and 21st
Crowne Plaza on Playhouse Square Cleveland
2018 Support Staff Training
October 18th
Sheraton Columbus at Capitol Square

OPAA Committee Meetings
November 28
Legislative 3:00, Executive 4:00
Hilton Columbus Downtown
2018 OPAA Annual Meeting
November 29th and 30th
Hilton Columbus Downtown
Visit our Trainings or Events page for a calendar of upcoming OPAA activities.
Ohio's Judicial System: What you should know.
- what do county prosecutors do
OPAA Member Profile:
Phillip A. Riegle
Hancock County Prosecutor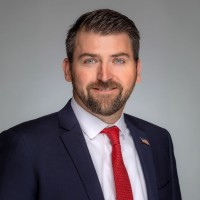 Phillip was born in Findlay, Ohio and raised in the Riverdale local school district, where he graduated in 1996.  After high school, Phil attended The University of Findlay and graduated Magna Cum Laude in 2000 with a BA in comprehensive social studies.  Phil taught history and government at Riverdale High School and was also the school's first varsity boys soccer coach. 
In 2001, Phil was accepted to and attended classes at The University of Toledo College of Law and graduated in 2004 with a juris doctorate.  In November 2004, he was admitted to the Ohio Bar and has been a practicing attorney since, serving as an Assistant Hardin County Prosecutor from 2005-2007.  In 2006, Phil was elected the youngest county commissioner in the history of Hancock County.   He was reelected in 2010 and 2014.  While a County Commissioner, Phil served on numerous boards and organizations in the community including the Economic Development Advisory Board, The Alliance Governing Board, and The Old Millstream Foundation.  On October 28, 2016, Phil took office as Hancock County Prosecuting Attorney and was elected to a full 4-year term that November.  Phil's office has seven assistant prosecutors, one investigator, one Victim's Assistance Director, one Adult Diversion Officer, One Juvenile Diversion Officer, an Office Manager, and three administrative assistants.  Through Phil's leadership, his office has been at the forefront in Northwest Ohio of charging and convicting drug dealers with Involuntary Manslaughter in overdose deaths. 
Phil is active in his church and leads youth ministry at St. Paul Lutheran Church, Jenera. Phil has led eight Mission Trips to the Navajo Reservation in Arizona for youth and adults at his church. 

 Phil and his wife Tracy have four children-Justin (age 20) who is currently serving in the Ohio National Guard, twin daughters Leah and Grace (age 6), and Caroline (age 1).