Welcome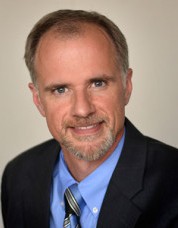 On behalf of the Ohio Prosecuting Attorneys Association let me welcome you to our website.  Here you will find information about the role of prosecuting attorneys and our Association.

The prosecutor's role in the criminal justice system is often misunderstood.  Ohio's 88 elected county prosecutors are committed to justice.  The prosecutors I know aren't motivated by "winning" or trying to send everyone to prison for as long as possible. They are motivated by their responsibility to enforce the law, to make their communities safe and to fairly administer justice. And fairness and justice is what matters most of all.  Prosecutors live this every day.

Part of our role is to have a voice in public policy debates affecting the criminal justice system. To that end, Ohio's prosecutors serve an important function reviewing and advocating for legislation with one goal in mind – the safety and security of our communities.

Ohio's prosecutors are active in community and civic affairs.  From speaking to school children about the dangers of drugs to serving on numerous committees and commissions, Ohio's elected prosecutors and their assistants serve in vital roles.

As legal counsel to a variety of County elected officials, offices and agencies your county prosecutor assists in ensuring efficient and responsible county government. 

I'm proud to be a prosecutor and honored to serve as President of the Ohio Prosecuting Attorneys Association.  Please take your time and look around.  Hopefully you will find information here that is educational and informative about your county prosecutor. 

Paul A. Dobson
Wood County Prosecutor
2017 OPAA President

Ohio's Judicial System: What you should know.
Upcoming Events:
Please note the website is in the process of being updated to reflect new prosecutors. We hope to have this completed in the next few days.
Executive and Legislative committee meetings
Athletic Club of Columbus
February 23, 2017
Spring Training
Sheraton at Capitol Square Columbus
April 20th and 21th, 2017
Summer Workshop
Breakers Hotel Cedar Point
June 23rd and 24th, 2017
Fall Training
Wyndham Cleveland on Playhouse Square
September 14th and 15th, 2017
Juvenile Prosecutor Training
October 12, 2017
Sheraton at Capitol Square Columbus
Annual Meeting
November 30th and December 1st, 2017
HIlton Columbus Downtown
Visit our Events page for a calendar of upcoming OPAA activities.
OPAA Member Profile:

Stephen J. Pronai
Madison County Prosecutor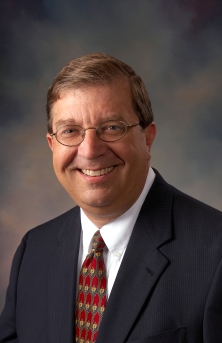 Stephen J. Pronai was re-elected Madison County Prosecuting Attorney in 2016 for his sixth consecutive term in office. Pronai began his career as an Assistant Prosecuting Attorney for Madison County, Ohio in 1985. He was responsible for prosecuting all felony cases in the county. In 1993, he became a Greene County Assistant Prosecuting Attorney and was the lead prosecuting attorney in one of the two Common Pleas courtrooms; he was responsible for all felony prosecutions in that court. From 1995 until his appointment as Madison County Prosecuting Attorney in July, 1996, he was an attorney for the law firm of Tanner, Mathewson & Hansgen. Pronai has prosecuted thousands of criminal cases in his career, including successfully prosecuting 16 murder cases. He has acted as Special Prosecuting Attorney in Greene, Union, Fayette, and Pickaway counties. Pronai is admitted to practice law in the State of Ohio, the United States District Court, Southern District of Ohio, and the United States Supreme Court.
Pronai is a member of the Madison County Hospital Foundation Board, Madison County Republican Central Committee, Ohio Prosecuting Attorneys Executive Committee, National Ohio Prosecuting Attorney Association, and the Madison County Bar Association where he has served as an officer in each capacity. In addition, he was recently selected to serve on the Continuing Legal Education Committee for the Supreme Court of Ohio. Pronai grew up in Centerville, Ohio, and graduated from Wright State University in 1978 with a Bachelor of Arts degree in English. He received his Juris Doctorate from Ohio Northern University in 1983.
He is married to Liz who is a recently retired grade school teacher. They have a daughter, Carrie, who works for the National Institute of Health in Washington D.C. Pronai's hobbies include hunting, golfing, landscape architecture, and racing homing pigeons.