OPAA Member Profile:
R. Kelly Ormsby, III
Darke County Prosecutor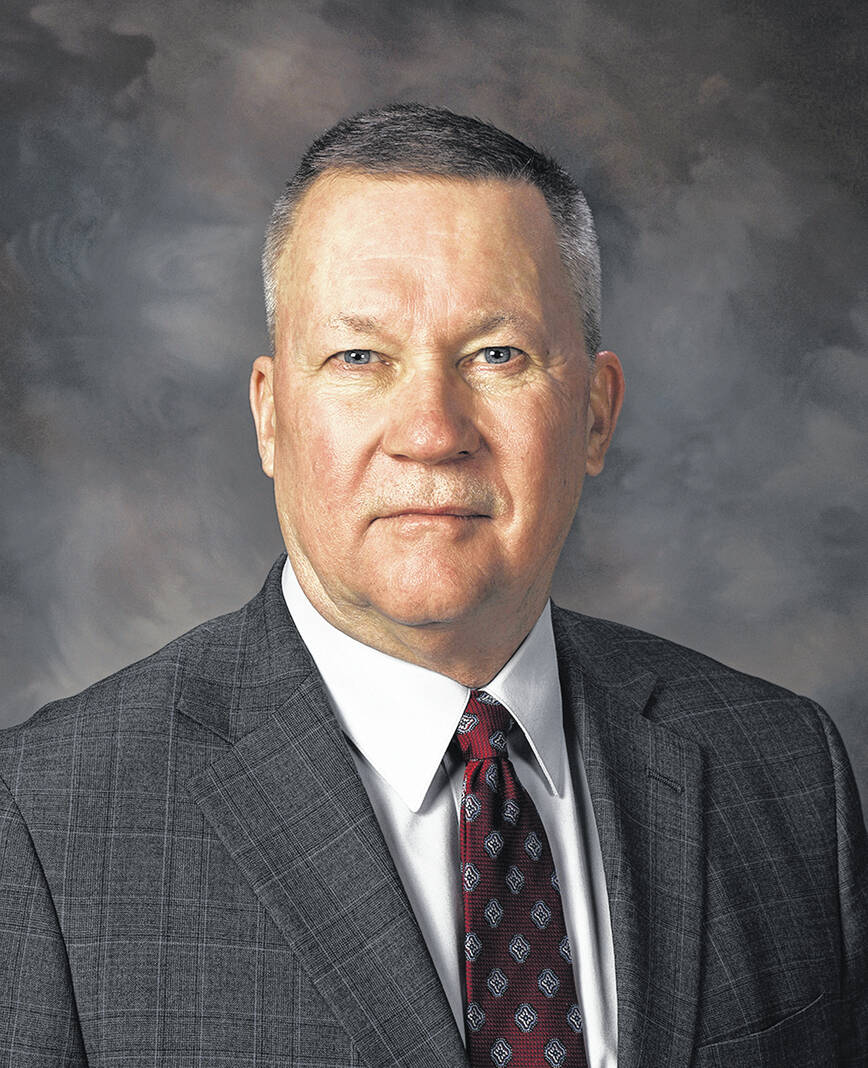 Kelly Ormsby lived as a preschooler in northern Ohio (both in Ashtabula and in Toledo) before moving to southeastern Michigan where he grew up primarily in Livonia, a suburb of Detroit.  He was graduated with a Bachelor of Arts degree from The University of Michigan in Ann Arbor followed immediately by earning a Juris Doctorate from the Indiana University School of Law in Bloomington in 1980.
He began his career in law as an assistant prosecutor in Paulding County, Ohio on June 1, 1981, thus he is fast approaching the forty year milestone in continuously representing the State of Ohio.  After just over five years as an assistant in Paulding County, he became prosecuting attorney there in 1987.  Defeated there for reelection by 140 votes in 1996, he went straight to Darke County as a felony assistant prosecutor late that year.  Eventually becoming first assistant, he was appointed Darke County Prosecuting Attorney following Dick Howell's sad loss to a long battle with cancer in 2009.  Kelly was just reelected again in 2020.
Beginning as an assistant dealing with misdemeanors, traffic, and juvenile cases, he has gone on to handle a large variety of felony prosecutions, including everything up to aggravated murder cases.  The most famous of those went to trial in 2004, involving the successful prosecution of a young man who had killed his father and step-mother.  Kelly has now appeared in four different television shows concerning that tragic and interesting case, notably including Forensic Files and Solved.  The most recent, just taped in November, is set to air on the Oxygen Network in the spring.
Although he respects their opinions, Kelly would differ with other prosecuting attorneys who claim to have the best staffs in Ohio.  He employs four assistant prosecutors.  Jim Bennett is a long time prosecutor who served for many years with Miami County and with the Ohio Attorney General's Office before coming to Darke County in early 2017.  Similarly, Debbie Quigley served in the Clinton County Prosecutor's Office for a number of years prior to coming to Darke County in 2010.  They both assist Kelly with felony prosecutions.  Jesse Green is a Darke County native who has been the office's representative primarily on misdemeanor prosecutions and some felonies since 2008.  Margaret Hayes is the long time assistant who handles juvenile court but she is first and foremost the lady handling civil questions and opinions.
Assisting the prosecutors are Shelly Haber, who fills the important post of victim-witness coordinator, and the secretaries empowered with the essential duty to keep everyone on time and on track, Katy Linkous and Rindy Dowler.  They are also at the forefront of implementing the office's new management sytem, by PBK, replacing the rather archaic card file system in use in Darke County since the Treaty of Greenville, executed here in 1795.
Kelly is a member and past president of the Darke County Bar Association.  He is also a member of the Ohio State Bar Association, the Ohio Prosecuting Attorneys Association, and the National District Attorneys Association.  He spends his free time with his step-son, Cameron, age 24, and his sons, Alexander, age 18, and Matthew, age 17.  In addition to being an avid sports fan and history enthusiast, he enjoys board games, computer games, and trying to keep up with his sons' reflexes on the Xbox and Playstation.  Other than lettering in tennis, his only quirky claim to sports "fame" is in competing in the U.S. Open in table hockey in Chicago back in his undergraduate days.