Welcome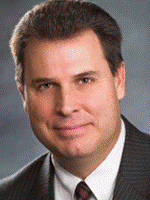 On behalf of the Ohio Prosecuting Attorneys Association let me welcome you to our website.  Here you will find information about the role of prosecuting attorneys and our Association.

The prosecutor's role in the criminal justice system is often misunderstood.  Ohio's 88 elected county prosecutors are committed to justice.  The prosecutors I know aren't motivated by "winning" or trying to send everyone to prison for as long as possible. They are motivated by their responsibility to enforce the law, to make their communities safe and to fairly administer justice. And fairness and justice is what matters most of all.  Prosecutors live this every day.

Part of our role is to have a voice in public policy debates affecting the criminal justice system. To that end, Ohio's prosecutors serve an important function reviewing and advocating for legislation with one goal in mind – the safety and security of our communities.

Ohio's prosecutors are active in community and civic affairs.  From speaking to school children about the dangers of drugs to serving on numerous committees and commissions, Ohio's elected prosecutors and their assistants serve in vital roles.

As legal counsel to a variety of County elected officials, offices and agencies your county prosecutor assists in ensuring efficient and responsible county government. 

I'm proud to be a prosecutor and honored to serve as President of the Ohio Prosecuting Attorneys Association.  Please take your time and look around.  Hopefully you will find information here that is educational and informative about your county prosecutor. 

Morris J. Murray
Defiance County Prosecutor
2018 OPAA President

Ohio's Judicial System: What you should know.
On our mind:
HB 394 Madatory Bindovers
Reagan Tokes legislation
Burden shifting and "Stand your ground" provision within HB228 (SB180), and other CCH laws that are being eroded for no apparent need.
Upcoming Events:
OPAA Executive and Legislative Committees
April 18, Sheraton Columbus
Legislative 3:00, Executive 4:00
2018 Spring Training
April 19th and 20th
Sheraton Columbus at Capitol Square
2018 Summer Workshop
June 22nd and 23rd
Cedar Point, Sandusky Ohio
2018 Fall Training
September 20th and 21st
Crowne Plaza on Playhouse Square Cleveland
2018 Support Staff Training
October 18th
Sheraton Columbus at Capitol Square
2018 OPAA Annual Meeting
November 29th and 30th
Hilton Columbus Downtown
Visit our Events page for a calendar of upcoming OPAA activities.
OPAA Member Profile:
Zac Corbin
Brown County Prosecutor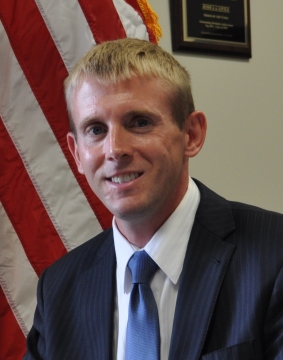 Zac Corbin was elected Brown County Prosecutor in November of 2016, taking office on January 2, 2017.  Zac is a graduate of the University of Cincinnati and Salmon P. Chase College of Law at Northern Kentucky University. Zac runs the Brown County Prosecutor's Office with five assistant prosecutors and four support staff members. Prior to joining the Prosecutor's Office, Zac ran his private law practice in Brown County, focusing on criminal, civil, and domestic law. 
Zac served as the First Assistant Prosecutor from 2012 until he took elected office in 2017.  One of his proudest accomplishments in the Prosecutor's Office has been assisting with the formation of the Brown County Drug and Major Crimes Task Force.  The Task Force is Brown County's first multi-agency, collaborative and county-wide law enforcement operation designed to track down upper level drug traffickers in Brown County.  Zac is very proud of the success the Task Force has seen in its first several years, bringing down many high-level drug dealers in the county.  In 2017, at the 32nd Annual Ohio Educational Service Center (ESC) Capital Conference Awards Ceremony in Columbus, Ohio, Zac was awarded the Outstanding Community Leadership Award.  This award was presented to Zac for his efforts to educate Brown County's youth on the dangers of drug abuse.  Zac has also worked closely with the Brown County ESC to identify preschool aged children that have been removed from their parents' care due to drug abuse. With this partnership, the young children are being enrolled in the Brown County preschool program, where they get an early start in their education, a stable environment, and a caring atmosphere in which they can engage other children. 
Zac is a member of the National District Attorneys Association, the Ohio Prosecuting Attorneys Association, a Member of the Southern State Community College Foundation Board, a Member of the Mount Orab Lions Club, and an Advisory Member to the Southern Hills Career and Technical Center's Criminal Justice program. 
Zac's wife, Ashley, is the varsity girls' soccer coach at Georgetown High School.  Zac and Ashley have three daughters: Makena, age 9, Kennedy, age 4, and Katelyn, age 1.  The Corbin family are members of the Georgetown Church of Christ where Zac serves as an Elder.