OPAA Member Profile:
S. Forrest Thompson
Medina County Prosecutor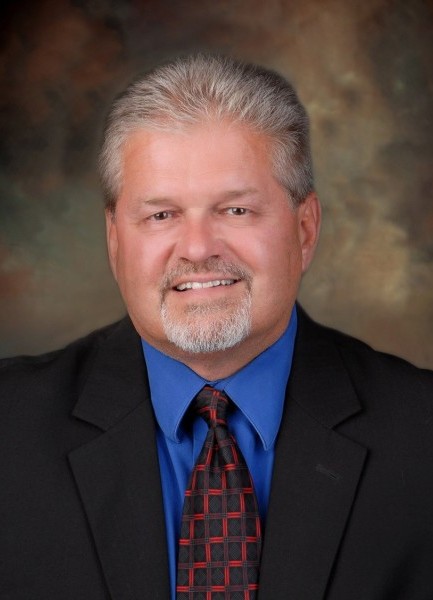 S. Forrest Thompson took office as the Medina County Prosecutor in January 2017. Prior to being elected, Mr. Thompson was an attorney in Medina County for over 26 years with extensive jury and bench trial experience, as well as strong litigation experience in criminal, domestic, civil and probate law.
Since becoming Prosecutor, Forrest has made numerous strides toward bettering the justice system in Medina County. He has made elderly citizens a priority. Forrest created a position within the Victim/Witness division that would specialize in assisting victims of abuse and exploitation of our elderly citizens. "I have seen cases where elderly people have lost their entire life savings, their homes, and their independence to a family member or other person they trusted and I have made these cases a priority."
Forrest has also been a leader in Opiate Litigation. He initiated litigation against the big drug manufacturers on behalf of Medina County. Due to the fact that Medina County was one of the first counties in the state to take this step, Mr. Thompson was appointed by Governor DeWine to serve on the "One Ohio" committee. He continues to aggressively pursue this litigation.
When Forrest was elected he promised that he would make non-payment of child support one of his priorities. "I believe that the families not receiving child support are victims of a crime." Upon taking office he created a multi-step policy including a new program called "Back on Track" to aggressively pursue child support cases. In 2017 through 2019, the office prosecuted over 499 cases resolving in excess of
$600,000.00 in arrears debt. This program has made Medina County a model for other counties in their efforts to collect child support arrears.
Forrest also testified in front of the Ohio State Senate Judiciary Committee, to support Senate Bill 162. To abolish statute of limitations on rape.
Forrest on being Prosecutor, "I want justice for every resident in Medina County. I want the citizens to be heard and get the answers they deserve." "The Safety of our community matters to me, not just professionally but personally. Serving as prosecutor has allowed me to stand up for all the citizens of Medina County.
Forrest holds memberships with the Ohio State Bar Association, Medina County Bar Associations, Fraternal Order of Police #204. Forrest was also appointed by Attorney General Dave Yost to join the committee on Facial Recognition Technology.

Forrest is a veteran of the U.S. air Force, where he served as a law enforcement officer. While in the Air Force he worked in anti-terrorism security and response. He also was a dog handler and trained K9's to detect bombs and extractions.

Forrest attended Edinboro University where he received his Bachelors of Arts in Political Science. He then attended the University of Akron, School of Law, receiving his Juris Doctor in 1993. He was sworn in by the Supreme Court of Ohio in 1994 and has been a Medina County resident for 30 years.