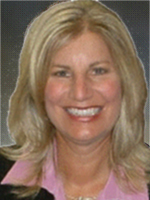 From Summit County Prosecutor Bevan Walsh:

In the US: In 2020, 79% of all homicides and 53% of all suicides involved firearms. From 2019 to 2020, the firearm homicide rate increased about 35%, and the firearm suicide rate stayed high. The firearm homicide rate in 2020 was the highest recorded in over 25 years. (CDC)
(CDC) Multiple stressors associated with the COVID-19 pandemic may have contributed to the increases, including:
Changes and disruptions to services and education
Mental stress
Social isolation
Economic stressors, including job loss, housing instability, and difficulty covering daily expenses
We know that in our own backyard (Summit County), 2020 was the worst year for murders on record. The majority were due to gun violence.
Some symptoms victims/survivors experience:
Shock, anxiety, panic, chest tightness, nausea, disassociation, new phobias and fears, isolation, depression, sleep disturbance/flashbacks, adrenaline surges, anger, irritability, grief, and emotional pain.
Quotes from victims of gun violence:
"It changes everything about you; it changes your marriage, it changes your relationship with your children, it changes whether or not you want to even get up and go to work, comb your hair or take a shower."
"Me and the other moms feel like no one is listening to us. No one is listening, like if their lives didn't matter. They're not just a number—they're everything to us."
"You are at a restaurant…they can drop the tray of plates and cups and stuff, the person bussing the table could drop that tray, and it could sound like a gunshot and your heart is going to stop."
"I'll never forget that terrible night. The grief still feels raw. I'm seeking therapy, and some days I can talk about what happened and how I'm feeling. Other days, speaking about losing my father is unbearable."

When interacting with victims/survivors:
Do not say things like:
You're lucky it wasn't worse.
It'll take time but you will get over it.
I can imagine how you feel.
Don't worry, it's going to be alright.
Avoid WHY questions (victim blaming).
Do say things like:
I am sorry this happened to you.
Your reaction is not an uncommon response to trauma.
I can't imagine how terrible you are feeling.
Things may never be the same, but they can get better.
I am here to listen.
Resources you can share with victims/survivors of gun violence:
https://www.survivorsempowered.org/toolkit
Articles about how to talk to kids about gun violence:https://www.npr.org/sections/health-shots/2022/05/26/1101306073/what-to-say-to-kids-about-school-shootings-to-ease-their-stress
https://www.bostonglobe.com/2022/05/25/lifestyle/how-talk-kids-about-gun-violence/
How to help victims/survivors of the recent massacres directly:The National Compassion fund has established funds to directly benefit the victims and survivors of the Tops shooting in Buffalo and the Robb Elementary school in Uvalde. For more information or to contribute please visit: https://nationalcompassion.org