Welcome!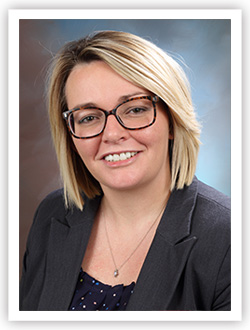 On behalf of the Ohio Prosecuting Attorneys Association let me welcome you to our website.  Here you will find information about the role of prosecuting attorneys and our Association.

The prosecutor's role in the criminal justice system is often misunderstood.  Ohio's 88 elected county prosecutors are committed to justice.  The prosecutors I know aren't motivated by "winning" or trying to send everyone to prison for as long as possible. They are motivated by their responsibility to enforce the law, to make their communities safe and to fairly administer justice. And fairness and justice is what matters most of all.  Prosecutors live this every day.

Part of our role is to have a voice in public policy debates affecting the criminal justice system. To that end, Ohio's prosecutors serve an important function reviewing and advocating for legislation with one goal in mind – the safety and security of our communities.

Ohio's prosecutors are active in community and civic affairs.  From speaking to school children about the dangers of drugs to serving on numerous committees and commissions, Ohio's elected prosecutors and their assistants serve in vital roles.

As legal counsel to a variety of County elected officials, offices and agencies your county prosecutor assists in ensuring efficient and responsible county government. 

I'm proud to be a prosecutor and honored to serve as President of the Ohio Prosecuting Attorneys Association.  Please take your time and look around.  Hopefully you will find information here that is educational and informative about your county prosecutor. 

Juergen A. Waldick
Allen County Prosecutor
2020 OPAA President

Upcoming Events:

February 27th
Executive and Legislative Committee
Athletic Club of Columbus
Legislative 10:30, Lunch 12:00, Executive 1:00
OPAA Webinar - Seeking Justice, What Prosecutors Can Learn From Exonerations
March 10, 12:00-1:00

Spring Training
April 23 and 24, 2020
Sheraton at Capitol Square

Summer Workshop
June 26 and 27, 2020
Breakers Hotel Cedar Point

Fall Training
September 17th and 18th, 2020
Cleveland Crowne Plaza on Playhouse Square

Administrative Professionals Training
October 22, 2020
Sheraton at Capitol Square

Annual Meeting
December 10 and 11, 2020
Hilton Columbus Easton
Ohio's Judicial System: What you should know.
- what do county prosecutors do
OPAA Member Profile:
C. David Kelley
Adams County Prosecutor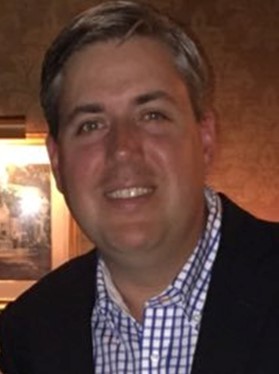 David Kelley is the elected Prosecuting Attorney in Adams County. He was first elected in 2000, and then re-elected in 2004, 2012, and 2016. He is responsible for all criminal prosecutions (felony, misdemeanor, and appellate) in Adams County. He oversees an office of seven attorneys and six support staff, along with other attorneys retained for special litigation. He is responsible for defending and advising county agencies on a wide variety of legal matters, including: federal and state litigation, civil rights and discrimination claims, claims against law enforcement officers and agencies, and tort claims.
Prior to being elected Adams County Prosecuting Attorney, he worked as legal counsel to a pilots union and as an Assistant Prosecuting Attorney in Pike County, Ohio. He has served as a Special Prosecutor in nine Ohio counties. Throughout his career, he has prosecuted dozens of jury trials and supervised hundreds of criminal investigations.
In 2020, after serving in the U.S. Army as both an enlisted soldier and officer for 35 years, Kelley will retire as a Lieutenant Colonel. His active duty assignments include serving as Staff Attorney, Joint Task Force, Guantanamo, Cuba and as Chief of Federal Litigation for the XVIII Airborne Corps in Fort Bragg, North Carolina. His final assignment was as Deputy Commanding Officer and Acting Commanding Officer of the 9th Legal Operations Detachment in Columbus, Ohio.
He is a graduate of Wilmington College and earned his Juris Doctorate from Northern Kentucky University's Salmon P. Chase College of Law. He Is the proud father of four adult children. He and his wife Amy reside in Peebles, Ohio and they are active in Peebles Church of Christ.