Welcome!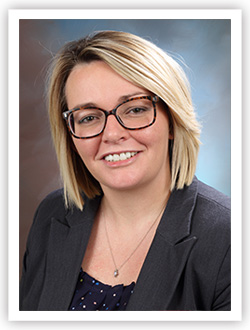 On behalf of the Ohio Prosecuting Attorneys Association let me welcome you to our website.  Here you will find information about the role of prosecuting attorneys and our Association.

The prosecutor's role in the criminal justice system is often misunderstood.  Ohio's 88 elected county prosecutors are committed to justice.  The prosecutors I know aren't motivated by "winning" or trying to send everyone to prison for as long as possible. They are motivated by their responsibility to enforce the law, to make their communities safe and to fairly administer justice. And fairness and justice is what matters most of all.  Prosecutors live this every day.

Part of our role is to have a voice in public policy debates affecting the criminal justice system. To that end, Ohio's prosecutors serve an important function reviewing and advocating for legislation with one goal in mind – the safety and security of our communities.

Ohio's prosecutors are active in community and civic affairs.  From speaking to school children about the dangers of drugs to serving on numerous committees and commissions, Ohio's elected prosecutors and their assistants serve in vital roles.

As legal counsel to a variety of County elected officials, offices and agencies your county prosecutor assists in ensuring efficient and responsible county government. 

I'm proud to be a prosecutor and honored to serve as President of the Ohio Prosecuting Attorneys Association.  Please take your time and look around.  Hopefully you will find information here that is educational and informative about your county prosecutor. 

Juergen A. Waldick
Allen County Prosecutor
2020 OPAA President

Ohio's Judicial System: What you should know.
Upcoming Events:

Executive and Legislative committee
September 16th, 3:00
Joint meeting via Zoom
OPAA Virtual Fall Training
September 18th, 2020

Administrative Professionals Training
October 22, 2020
Sheraton at Capitol Square

Annual Meeting
December 10 and 11, 2020
Hilton Columbus Easton
OPAA Member Profile:
Edwin A. Pierce
Auglaize County Prosecutor

Edwin A. Pierce has been the elected Auglaize County Prosecuting Attorney since January 1, 1997. Prior to his election Ed served as an assistant prosecuting attorney in Auglaize County for 13 years. During his 37 years with the Auglaize County Prosecutor's Office Ed has handled every type of case associated with the office. In his early years, as an assistant, Ed handled the entire municipal court case docket filed under the Ohio Revised Code, all of the Auglaize County Juvenile Court (delinquency, unruly, abuse, neglect, and dependency) and the collection of child support representing the Child Support Enforcement Agency. In the late 1980's Ed then became responsible for a portion of the felony caseload and representing the 14 townships located in Auglaize County. During the time of his assignment to the municipal court, Ed developed and implemented, with the cooperation of the Judges of Auglaize County and the local hospital, a quick and efficient way for officers to apply for search warrants for drivers of motor vehicles suspected of driving under the influence who refused to submit to breath tests or tests. This program resulted in enhanced prosecution of impaired drivers and other jurisdictions thereafter established similar procedures.
After becoming the elected prosecutor, in addition to all the duties incumbent with a county prosecutor, Ed established a number of other programs to better assist in the communications with law enforcement and township officials; including monthly meetings of the local chiefs' of police, annual seminars for township officials and other forums for local officials to discuss topics of interest. Additionally, the staff of the prosecutor's office continued the tradition of local training seminars for law enforcement seminars. Ed helped in establishing the local chapter of the Fraternal Order of Police. Ed has served his community by speaking at a number of civic functions, is a 34 year member of the St. Marys Community Foundation and has belonged to the St. Marys Rotary Club, serving as its president in 1994. Additionally, Ed is a long time member of the Ohio Bar Association and the Auglaize County Bar association serving as its President. Ed has served as an adjunct professor at Wright State University – Lake Campus and Edison Community College. Ed was engaged in the private practice of law from 1985 to 2005 with the firm Kuffner and Pierce Law Offices
Ed has been a member of the Ohio Prosecuting Attorneys Association Legislative and Executive Committee for more than 20 years, having been honored to serve as the Association's President in 2014. Ed has previously stated "Having the privilege to serve as the President of OPAA, its dedicated staff and the diverse membership of this association is one of the highest honors of my professional career." After having served his year as President of OPAA, Ed was appointed for a one year term as Ohio's director to the National District Attorney's Association.
Serving the residents of Auglaize County and contributing to the administration of justice to all has been and continues to be goal for Ed and all county prosecutor's
Ed graduated from the University of Cincinnati in 1977 receiving his BA in political science and graduated from Ohio Northern University School of Law in 1980. Ed, like many other county prosecutors, acknowledges any accomplishments or successes he may have achieved over his 37 years are directly attributable to the dedicated staff of assistant prosecuting attorneys, support staff and victim advocates; and his family.
Ed has been married to his wife Kim for 41 years and they have two children, two grandchildren and currently have two grand-dogs. And of course there is Kim and Ed's beloved Airedale "Murphy". Coincidence?