Welcome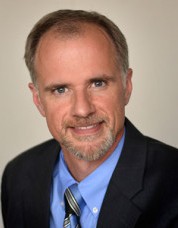 On behalf of the Ohio Prosecuting Attorneys Association let me welcome you to our website.  Here you will find information about the role of prosecuting attorneys and our Association.

The prosecutor's role in the criminal justice system is often misunderstood.  Ohio's 88 elected county prosecutors are committed to justice.  The prosecutors I know aren't motivated by "winning" or trying to send everyone to prison for as long as possible. They are motivated by their responsibility to enforce the law, to make their communities safe and to fairly administer justice. And fairness and justice is what matters most of all.  Prosecutors live this every day.

Part of our role is to have a voice in public policy debates affecting the criminal justice system. To that end, Ohio's prosecutors serve an important function reviewing and advocating for legislation with one goal in mind – the safety and security of our communities.

Ohio's prosecutors are active in community and civic affairs.  From speaking to school children about the dangers of drugs to serving on numerous committees and commissions, Ohio's elected prosecutors and their assistants serve in vital roles.

As legal counsel to a variety of County elected officials, offices and agencies your county prosecutor assists in ensuring efficient and responsible county government. 

I'm proud to be a prosecutor and honored to serve as President of the Ohio Prosecuting Attorneys Association.  Please take your time and look around.  Hopefully you will find information here that is educational and informative about your county prosecutor. 

Paul A. Dobson
Wood County Prosecutor
2017 OPAA President

Ohio's Judicial System: What you should know.
Upcoming Events:
Please note the website is in the process of being updated to reflect new prosecutors. We hope to have this completed in the next few days.
January - Certain prosecutor reports are due, conditions need to be met if changing status from w/private practice to no private practice, and if newly elected prosecutor, bonds need to be in place prior to receiving funds.
New Prosecutor Training
Sheraton at Capitol Square Columbus
January 12th and 13th, 2017
Spring Training
Sheraton at Capitol Square Columbus
April 20th and 21th, 2017
Summer Workshop
Breakers Hotel Cedar Point
June 23rd and 24th, 2017
Fall Training
Wyndham Cleveland on Playhouse Square
September 14th and 15th, 2017
Juvenile Prosecutor Training
October 12, 2017
Sheraton at Capitol Square Columbus
Annual Meeting
November 30th and December 1st, 2017
Hyatt Columbus Downtown
Visit our Events page for a calendar of upcoming OPAA activities.
OPAA Member Profile:
Steven D. Barnett
Carroll County Prosecutor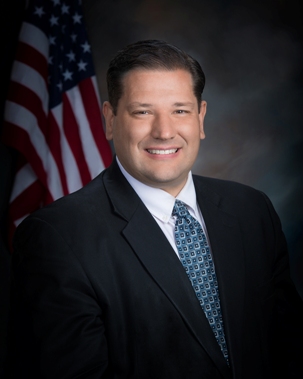 Steven D. Barnett was elected Carroll County Prosecuting Attorney in 2016 and will take office January 2017, succeeding long-time Prosecutor, Don Burns.  Barnett was appointed Assistant Prosecuting Attorney in January, 2011, and later Chief Assistant Prosecuting Attorney.  Barnett was the prosecutor's designee to the Multi-County LEAD Drug Task Force.  Barnett has served as a special prosecuting attorney in other jurisdictions and he has argued successfully before the Ohio Parole Board.  He continues these duties as the elected Prosecutor.  Prior to being Assistant Prosecuting Attorney, Barnett was a deputy public defender in the office of the Carroll County Public Defender.  Contemporaneously with his appointment as deputy public defender, Barnett also was in private practice, where he focused on criminal defense, guardian ad litem, landlord-tenant, family and juvenile law, and general practice matters.  Barnett served as court appointed criminal defense counsel in several courts.  Barnett was a law clerk for the Franklin County and Carroll County Prosecuting Attorney's offices while in law school.  He graduated from Kent State University in 2000 and Capital University Law School in 2004. Prior to his election, Barnett was an adjunct instructor at Kent State University's Stark Campus, where he regularly taught criminal justice related courses.  He was also an adjunct instructor at Stark State College, where he taught in the criminal justice and paralegal studies programs.  Barnett is a certified instructor by the Ohio Peace Officer Training Commission.  Barnett currently serves as the Secretary-Treasurer of the Carroll County Bar Association and is a volunteer firefighter, among other community service activities.  Barnett is admitted to practice law in the State of Ohio, the United States Supreme Court, the United States Court of Appeals Sixth Circuit, and the United States District Court Northern District of Ohio. Barnett, a native of Carrollton, is married to Jennifer, a third grade teacher. They have two children, Ryan and Kathryn.  The family resides in Brown Township, Carroll County.