Welcome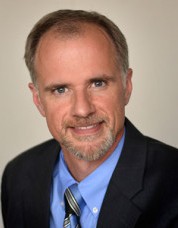 On behalf of the Ohio Prosecuting Attorneys Association let me welcome you to our website.  Here you will find information about the role of prosecuting attorneys and our Association.

The prosecutor's role in the criminal justice system is often misunderstood.  Ohio's 88 elected county prosecutors are committed to justice.  The prosecutors I know aren't motivated by "winning" or trying to send everyone to prison for as long as possible. They are motivated by their responsibility to enforce the law, to make their communities safe and to fairly administer justice. And fairness and justice is what matters most of all.  Prosecutors live this every day.

Part of our role is to have a voice in public policy debates affecting the criminal justice system. To that end, Ohio's prosecutors serve an important function reviewing and advocating for legislation with one goal in mind – the safety and security of our communities.

Ohio's prosecutors are active in community and civic affairs.  From speaking to school children about the dangers of drugs to serving on numerous committees and commissions, Ohio's elected prosecutors and their assistants serve in vital roles.

As legal counsel to a variety of County elected officials, offices and agencies your county prosecutor assists in ensuring efficient and responsible county government. 

I'm proud to be a prosecutor and honored to serve as President of the Ohio Prosecuting Attorneys Association.  Please take your time and look around.  Hopefully you will find information here that is educational and informative about your county prosecutor. 

Paul A. Dobson
Wood County Prosecutor
2017 OPAA President

Ohio's Judicial System: What you should know.
On our mind:
"Stand your ground" provision within SB228, and other CCH laws that are being chipped away at for no apparent need.
Upcoming Events:
Fall Training
Wyndham Cleveland on Playhouse Square
September 14th and 15th, 2017
Juvenile Prosecutor Training
October 12, 2017
Sheraton at Capitol Square Columbus
Annual Meeting
November 30th and December 1st, 2017
Hilton Columbus Downtown
Visit our Events page for a calendar of upcoming OPAA activities.
OPAA Member Profile:
D. Vincent Faris
Clermont County Prosecutor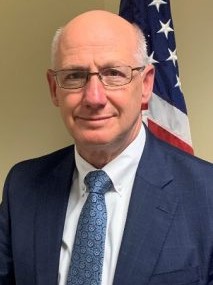 Vince Faris began his career in prosecution as an intern in the Wood County Prosecutor's Office while still in law school.  He remained in that office as a felony prosecutor one year after graduation before accepting a similar position in Clermont County.  He tried dozens of juries over the next six years including several murder trials. In 1987, Vince went into private practice and remained there long enough for his wife and two sons to join him as attorneys in the office.  He specialized in criminal, traffic and family law. In 2012, Vince was elected the prosecuting attorney for Clermont County and just began his second term this year.  The last four and a half years have been the greatest experience of his legal career.  He primarily concentrates on the criminal side of the office, running the Grand Jury and handling some of the major cases.  Since taking office he has streamlined the felony case process by working toward indictment prior to the first preliminary hearing.  He has also sponsored continuing education seminars with CLEs for law enforcement and private attorneys.  The Victim Advocate division has also grown to host two events a year focusing attention on victims of crime and raising awareness. His greatest pleasure is working with police officers.  Shortly after taking office, he initiated a twice monthly newsletter geared toward law enforcement officers and situations they may encounter while performing their everyday duties.  All criminal assistant prosecuting attorneys are required to submit a monthly article.   Each article is then reviewed and edited by Vince for content and placement in the layout of the next newsletter.  An added bonus to the job is the knowledge that he will never again have a private client.  (Especially a family law client…)  Vince is a graduate of the University of Kentucky and the University Of Toledo College Of Law.  He lives in Batavia with Cori, his wife of 35 years.  They have four grown children and three grandchildren.