Welcome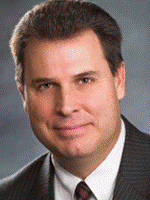 On behalf of the Ohio Prosecuting Attorneys Association let me welcome you to our website.  Here you will find information about the role of prosecuting attorneys and our Association.

The prosecutor's role in the criminal justice system is often misunderstood.  Ohio's 88 elected county prosecutors are committed to justice.  The prosecutors I know aren't motivated by "winning" or trying to send everyone to prison for as long as possible. They are motivated by their responsibility to enforce the law, to make their communities safe and to fairly administer justice. And fairness and justice is what matters most of all.  Prosecutors live this every day.

Part of our role is to have a voice in public policy debates affecting the criminal justice system. To that end, Ohio's prosecutors serve an important function reviewing and advocating for legislation with one goal in mind – the safety and security of our communities.

Ohio's prosecutors are active in community and civic affairs.  From speaking to school children about the dangers of drugs to serving on numerous committees and commissions, Ohio's elected prosecutors and their assistants serve in vital roles.

As legal counsel to a variety of County elected officials, offices and agencies your county prosecutor assists in ensuring efficient and responsible county government. 

I'm proud to be a prosecutor and honored to serve as President of the Ohio Prosecuting Attorneys Association.  Please take your time and look around.  Hopefully you will find information here that is educational and informative about your county prosecutor. 

Morris J. Murray
Defiance County Prosecutor
2018 OPAA President

Ohio's Judicial System: What you should know.
Upcoming Events:
OPAA Committee Meetings
August 23
Location TBD

OPAA Committee Meetings
September 19, 2018
Executive 3:00, Legislative 4:00
Crowne Plaza on Playhouse Square Cleveland
2018 Fall Training
September 20th and 21st
Crowne Plaza on Playhouse Square Cleveland
2018 Support Staff Training
October 18th
Sheraton Columbus at Capitol Square
2018 OPAA Annual Meeting
November 29th and 30th
Hilton Columbus Downtown
Visit our Trainings or Events page for a calendar of upcoming OPAA activities.
OPAA Member Profile:
Jane Hanlin
Jefferson County Prosecutor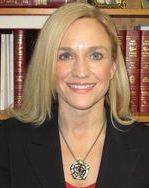 Prosecutor Hanlin was raised in Jefferson County, Ohio and graduated from Wintersville High School.  She received her Bachelor of Science Degree from The Ohio State University in Medical Record Administration and her Master's Degree in Business Administration from Franciscan University in Steubenville, Ohio.  She earned her Juris Doctor Degree from Duquesne University Law School in Pittsburgh, Pennsylvania, where she graduated Magna Cum Laude, served as the Executive Editor of the Law Review and was recognized with the Distinguished Student Award, as well as for her skills in trial advocacy.
Jane joined the law firm of Bruzzese & Calabria in 2001 and remains a partner in the firm, where her focus is domestic law. She served on the Steubenville City Schools Board of Education from 2002 until 2011.

In 2005, Jane was hired as an Assistant Prosecutor and continued as such until March 2011, when she became the first female Prosecuting Attorney in Jefferson County history.  She is now serving her second term as the elected Jefferson County Prosecutor.  Her staff includes nine assistant prosecutors, two of whom are full-time; one victim's assistant and five administrative assistants.

In October 2013, she was designated as Special Assistant United States Attorney for the Southern District of Ohio.  Her focus as a federal prosecutor is criminal activity involving gangs, narcotics and firearms.  She was recognized for her work as a SAUSA in 2015, as a result of the successful prosecution of a heroin organization operating in Steubenville.  In July 2017, she was recognized by United States Attorney Benjamin C. Glassman for her work in the prosecution of another notorious heroin organization.

Jane resides in Jefferson County with her husband Jason, who serves as a detective for the City of Steubenville Police Department and the Jefferson County Drug Task Force. Her daughter graduated from the University of Virginia School of Law in May 2018 and her son is enrolled in a Physical Therapy doctorate program at Gannon University, in Ruskin, Florida.  Her stepson is a sophomore at Toronto High School.