Welcome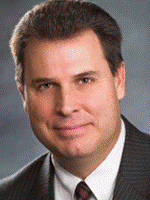 On behalf of the Ohio Prosecuting Attorneys Association let me welcome you to our website.  Here you will find information about the role of prosecuting attorneys and our Association.

The prosecutor's role in the criminal justice system is often misunderstood.  Ohio's 88 elected county prosecutors are committed to justice.  The prosecutors I know aren't motivated by "winning" or trying to send everyone to prison for as long as possible. They are motivated by their responsibility to enforce the law, to make their communities safe and to fairly administer justice. And fairness and justice is what matters most of all.  Prosecutors live this every day.

Part of our role is to have a voice in public policy debates affecting the criminal justice system. To that end, Ohio's prosecutors serve an important function reviewing and advocating for legislation with one goal in mind – the safety and security of our communities.

Ohio's prosecutors are active in community and civic affairs.  From speaking to school children about the dangers of drugs to serving on numerous committees and commissions, Ohio's elected prosecutors and their assistants serve in vital roles.

As legal counsel to a variety of County elected officials, offices and agencies your county prosecutor assists in ensuring efficient and responsible county government. 

I'm proud to be a prosecutor and honored to serve as President of the Ohio Prosecuting Attorneys Association.  Please take your time and look around.  Hopefully you will find information here that is educational and informative about your county prosecutor. 

Morris J. Murray
Defiance County Prosecutor
2018 OPAA President

Ohio's Judicial System: What you should know.
On our mind:
The Ohio Supreme Court's proposed rule changes regarding Grand Jury.
New provisions for ILC in SB33, which started life as a LEADS data sharing bill.
"Stand your ground" provision within SB228, and other CCH laws that are being eroded for no apparent need.
Upcoming Events:
2018 Spring Training
April 19th and 20th, 2018
Sheraton Columbus at Capitol Square
2018 Summer Workshop
June 22nd and 23rd, 2018
Cedar Point, Sandusky Ohio
2018 Fall Training
TBA
2018 OPAA Annual Meeting
November 29th and 30th, 2018
Hilton Columbus Downtown
Visit our Events page for a calendar of upcoming OPAA activities.
OPAA Member Profile:
Katherine J. Zartman
Williams County Prosecutor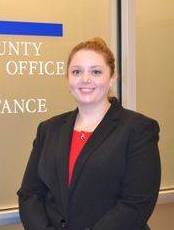 Katherine has been serving as the Williams County Prosecutor since July 2015. Prior to her appointment as Williams County Prosecutor, Katherine was an Assistant Prosecutor in Williams County since 2008. During that period, Katherine was the only full-time Assistant Prosecutor in Williams County. Katherine received a Bachelor of Science degree with honors from Miami University. She graduated with honors from Case Western Reserve University School of Law in 2008 with a Juris Doctor degree. While at Case Western, Katherine served as the Executive Notes Editor of the Law Review and studied and worked with nationally-recognized criminal law professors and scholars Lewis Katz, Paul Gianelli, Kevin McMunigal, and others. Katherine scored in the top 1% statewide (top 12 of 1,200 applicants) on the July 2008 Ohio Bar Exam.
Katherine is a member of the National District Attorneys Association, the Ohio Prosecuting Attorneys Association (active on the Legilative, Executive, and Investigator's committees) the Ohio State Bar Association, and is a member and past president of the Williams County Bar Association. Katherine is active in the Bryan Lions Club, a service organization.
Katherine and her family reside in Bryan