Welcome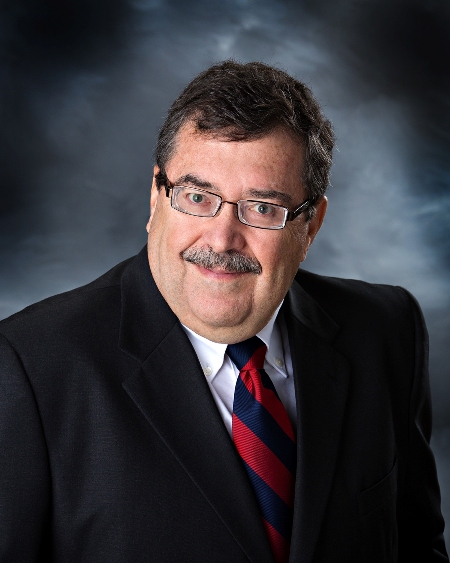 On behalf of the Ohio Prosecuting Attorneys Association let me welcome you to our web page.  It is my hope the information contained within will help you better understand the role of Ohio's county prosecutors. An Ohio county prosecutor has a variety of roles and responsibilities other than as the chief criminal prosecutor within each county.   As legal counsel to a variety of County elected officials, offices and agencies your county prosecutor assists in ensuring efficient and responsible county government.  A Prosecutor's primary role is to assist in promoting the safety and protection of individuals, families and our communities.  Administering justice for victims of crime and the citizens of our State is one responsibility in carrying out this role.  The position of county prosecutor also encompasses the obligation that all parties to the prosecution receive a fair trial based upon the laws and procedures in place at that time. Please take your time and look around.  Hopefully you will find information here that is educational, informative and relevant about your county prosecutor.
Regards,
Edwin A. Pierce
Auglaize County Prosecutor
2014 OPAA President

Ohio's Judicial System: What you should know.
Upcoming Events:
Committee Meetings
Sheraton Columbus at Capitol Square (prior to the spring training)
April 23, 2014

Spring Training
Sheraton Columbus at Capitol Square
April 24th and 25th, 2014
Summer Workshop
Breakers Cedar Point
June 20th and 21st, 2014
Fall Training
Cleveland Wyndham at Playhouse Square
September 25th and 26th, 2014
Annual Meeting
Hilton Columbus Downtown
December 4th and 5th, 2014
Visit the Events page for full schedule of upcoming OPAA activities.
OPAA Member Profile:
Charles F. Kennedy, III
Van Wert County Prosecutor

Charles (Charlie) Kennedy was elected Van Wert County Prosecuting Attorney in November 1988. A life-long resident of Van Wert County, Kennedy is a 1966 graduate of Van Wert High School and was engaged in private law practice in Van Wert from 1979 to June 2009 when he retired to become a full-time prosecutor. A 1970 graduate of Bowling Green State University, he received a Bachelor of Arts degree majoring in history and political science. Upon graduation, Kennedy was commissioned a second lieutenant in the U.S. Army and was assigned to Fort Benning, Georgia where he was trained as an infantry officer and in the Ranger, Airborne (parachute) and Jumpmaster Schools. During 1972 he was assigned as a platoon leader to the 7th U.S. Cavalry in Vietnam, the last American ground combat unit in Vietnam. He also spent five months as an advisor to the South Vietnamese Army. He received a Bronze Star as a result of his service in Vietnam as well as the Combat Infantry Badge. Kennedy later joined the U.S. Army Reserve as a member of the Judge Advocate General Corps. He was recalled to active duty during "Operation Desert Storm". Kennedy's assignments as a legal officer have taken him back to Fort Benning and have included assignments to Panama, Korea and Italy. Kennedy retired from the Army Reserve in January of 2006 with the rank of Colonel. In December 1975, Kennedy received a Master of Public Administration degree from the University of Oklahoma where he majored in politics and public policy. Upon resigning his Regular Army commission in 1976, Kennedy entered law school at Ohio Northern University. During law school Kennedy was chosen a member of the Law Review and served as one of its editors. Prosecutor Kennedy has been married for forty-six years to the former Janie Elder. They have three children, Jill Groves of New Haven, Indiana, Tyson who owns and operates his own landscaping company near Delaware, Ohio, and Mike who is a civilian consultant to various entities doing business with the Department of the Army at Fort Benning. They have seven grandchildren.