Welcome!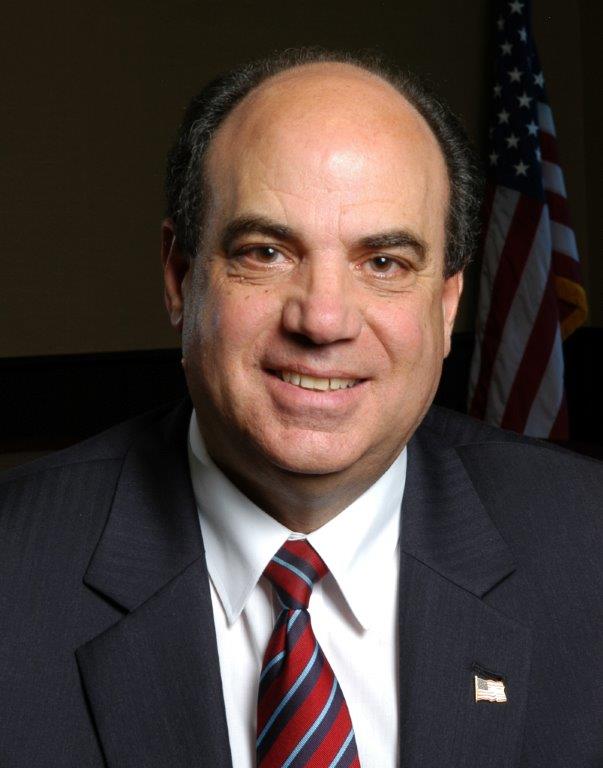 On behalf of the Ohio Prosecuting Attorneys Association let me welcome you to our website.  Here you will find information about the role of prosecuting attorneys and our Association.

The prosecutor's role in the criminal justice system is often misunderstood.  Ohio's 88 elected county prosecutors are committed to justice.  The prosecutors I know aren't motivated by "winning" or trying to send everyone to prison for as long as possible. They are motivated by their responsibility to enforce the law, to make their communities safe and to fairly administer justice. And fairness and justice is what matters most of all.  Prosecutors live this every day.

Part of our role is to have a voice in public policy debates affecting the criminal justice system. To that end, Ohio's prosecutors serve an important function reviewing and advocating for legislation with one goal in mind – the safety and security of our communities.

Ohio's prosecutors are active in community and civic affairs.  From speaking to school children about the dangers of drugs to serving on numerous committees and commissions, Ohio's elected prosecutors and their assistants serve in vital roles.

As legal counsel to a variety of County elected officials, offices and agencies your county prosecutor assists in ensuring efficient and responsible county government. 

I'm proud to be a prosecutor and honored to serve as President of the Ohio Prosecuting Attorneys Association.  Please take your time and look around.  Hopefully you will find information here that is educational and informative about your county prosecutor. 

Victor Vigluicci
Portage County Prosecutor
2019 OPAA President

Upcoming Events:

Executive and Legislative Committees
September 25th
Crowne Plaza Playhouse Square, Cleveland
Fall Training
September 26th and 27th
Crowne Plaza Playhouse Square, Cleveland
Juvenile Training
October 24th
Sheraton Columbus at Capitol Square, Columbus

Annual Meeting
December 12th and 13th
Hilton Easton Columbus <--Note New Venue
Ohio's Judicial System: What you should know.
- what do county prosecutors do
OPAA Member Profile:
Jeffrey C. Marks
Ross County Prosecutor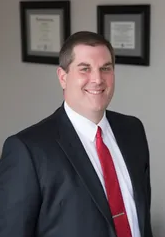 Jeffrey graduated from Hoover High School in North Canton, Ohio, in 1994.  After graduation, he attended Washington and Jefferson College in Washington, Pennsylvania.  In 1998 he graduated with a degree in Political Science.  While attending Washington and Jefferson College, he was a member of the Presidents' football and track teams,  and was an active member of the Alpha Tau Omega fraternity.  Upon graduation from Washington and Jefferson, he attended the University of Akron School of Law where he earned his Juris Doctor in 2001.
After spending a few years in Pittsburgh, Pennsylvania, he returned to Ohio.  In February of 2006, he accepted a position as a part-time Assistant Prosecuting Attorney with the Ross County Prosecutor's Office.  From 2006 to 2013, he served as an assistant prosecutor, as well as working in general private practice.  During this time, Jeffrey realized his passion for prosecution, and after his appointment as Chief Deputy Prosecuting Attorney in 2012, he began working full-time for the Prosecutor's Office in 2013.  Jeffrey was appointed as the Ross County Prosecuting Attorney in January of 2019.

Jeffrey manages a team of sixteen professionals, including six assistant prosecutors, two investigators, two victim advocates, and six administrative staff members.  At the beginning of 2019, in addition to being appointed to serve as Ross County Prosecuting Attorney, Jeffrey oversaw the relocation of the Prosecutor's office from its decades long location to a new county-owned facility . 

His first several months as Ross County Prosecuting Attorney have been occupied by diligently working to build relationships with and serve the numerous county agencies, townships and township officers he represents, as well as prosecuting three pending death penalty cases.

Jeffrey credits his amazing staff and many county professionals who have assisted in the making the transition to Prosecuting Attorney, and the relocation of the office, as smooth as possible.
Jeffrey and his wife Kristin have been married since 2011.  They are raising two beautiful and amazing daughters, Aubrey (7) and Ava (4).  Most of his spare time is spent with his family, whether traveling or enjoying outdoor activities, including the occasional round of golf.  He remains active in community programs including the American Red Cross and the Chillicothe Cigar Band, to which he volunteers his time.