Welcome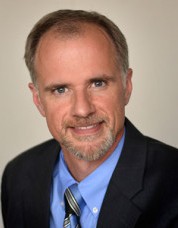 On behalf of the Ohio Prosecuting Attorneys Association let me welcome you to our website.  Here you will find information about the role of prosecuting attorneys and our Association.

The prosecutor's role in the criminal justice system is often misunderstood.  Ohio's 88 elected county prosecutors are committed to justice.  The prosecutors I know aren't motivated by "winning" or trying to send everyone to prison for as long as possible. They are motivated by their responsibility to enforce the law, to make their communities safe and to fairly administer justice. And fairness and justice is what matters most of all.  Prosecutors live this every day.

Part of our role is to have a voice in public policy debates affecting the criminal justice system. To that end, Ohio's prosecutors serve an important function reviewing and advocating for legislation with one goal in mind – the safety and security of our communities.

Ohio's prosecutors are active in community and civic affairs.  From speaking to school children about the dangers of drugs to serving on numerous committees and commissions, Ohio's elected prosecutors and their assistants serve in vital roles.

As legal counsel to a variety of County elected officials, offices and agencies your county prosecutor assists in ensuring efficient and responsible county government. 

I'm proud to be a prosecutor and honored to serve as President of the Ohio Prosecuting Attorneys Association.  Please take your time and look around.  Hopefully you will find information here that is educational and informative about your county prosecutor. 

Paul A. Dobson
Wood County Prosecutor
2017 OPAA President

Ohio's Judicial System: What you should know.
On our mind this month:
1) The budget bill contains language to shift the burden of "low level" felony offenders from prison to county jail.
2) The continued assault on the grand jury process.
Upcoming Events:
Executive and Legislative committee meetings
Sheraton Columbus at Capitol Square
April 19th, 2017
Legislative 3:00, Executive 4:00
Spring Training
Sheraton at Capitol Square Columbus
April 20th and 21th, 2017
Summer Workshop
Breakers Hotel Cedar Point
June 23rd and 24th, 2017
Fall Training
Wyndham Cleveland on Playhouse Square
September 14th and 15th, 2017
Juvenile Prosecutor Training
October 12, 2017
Sheraton at Capitol Square Columbus
Annual Meeting
November 30th and December 1st, 2017
Hilton Columbus Downtown
Visit our Events page for a calendar of upcoming OPAA activities.
OPAA Member Profile:
Derek DeVine
Seneca County Prosecutor

Derek W. DeVine was recently re-elected to his third term as Seneca County Prosecuting Attorney. DeVine served as an assistant prosecutor from 1994-1999 and was in private practice from 2000-2008. He was first elected county prosecutor in 2008. The Seneca County Prosecutor's Office continues to be an active member of the Seneca County METRICH Task Force.  METRICH is a nine (9) county and forty (40) community decentralized task force promoting a community policing philosophy for drug trafficking and other serious crimes. In 2016, after a lengthy investigation by the local METRICH officers, DeVine successfully prosecuted a drug trafficker and forfeited a duplex completely renovated with drug trafficking proceeds.
DeVine has served as special prosecutor for several other counties including Sandusky County, Wyandot County, and most recently Hancock County. He is also a member of the Ohio Criminal Sentencing Commission since his 2014 appointment by Governor John Kasich. The Ohio Criminal Sentencing Commission brings together parties with an interest in criminal sentencing to provide meaningful review of proposed legislation and to seek creative answers for Ohio's criminal justice system.
DeVine was born in central Indiana. He has a bachelor's degree from the University of Evansville and is a 1993 graduate of Ohio Northern University College of Law. While attending Ohio Northern DeVine took a memorable course in criminal law practice from the current Allen County Prosecutor Juergen Waldick that made a lasting impression. He considers former Seneca County Prosecutor Paul F. Kutscher, Jr. as his most important influence as a prosecuting attorney.
DeVine is married to Anne Lange DeVine who is an attorney practicing estate and trust law in Tiffin. Together they have a teen age daughter. DeVine is a member of the Knights of Columbus, Elks, and Mohawk Golf Club. DeVine enjoys golfing, reading, cooking for his family, and cheering for Notre Dame in his spare time.