Welcome!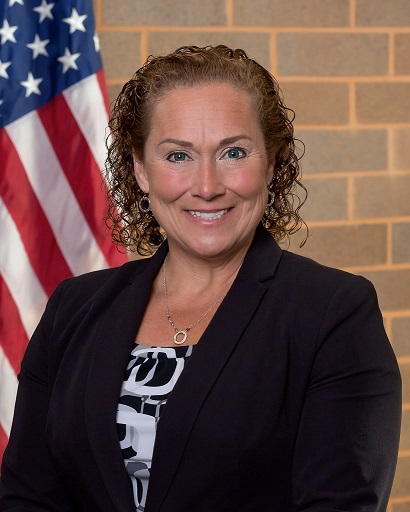 On behalf of the Ohio Prosecuting Attorneys Association let me welcome you to our website.  Here you will find information about the role of prosecuting attorneys and our Association.

The prosecutor's role in the criminal justice system is often misunderstood.  Ohio's 88 elected county prosecutors are committed to justice.  The prosecutors I know aren't motivated by "winning" or trying to send everyone to prison for as long as possible. They are motivated by their responsibility to enforce the law, to make their communities safe and to fairly administer justice. And fairness and justice is what matters most of all.  Prosecutors live this every day.

Part of our role is to have a voice in public policy debates affecting the criminal justice system. To that end, Ohio's prosecutors serve an important function reviewing and advocating for legislation with one goal in mind – the safety and security of our communities.

Ohio's prosecutors are active in community and civic affairs.  From speaking to school children about the dangers of drugs to serving on numerous committees and commissions, Ohio's elected prosecutors and their assistants serve in vital roles.

As legal counsel to a variety of County elected officials, offices and agencies your county prosecutor assists in ensuring efficient and responsible county government. 

I'm proud to be a prosecutor and honored to serve as President of the Ohio Prosecuting Attorneys Association.  Please take your time and look around.  Hopefully you will find information here that is educational and informative about your county prosecutor. 

Daniel R. Lutz
Wayne County Prosecutor
2021 OPAA President

Ohio's Judicial System: What you should know.
Upcoming Events:

Executive and Legilsative Committees
January 27th, Legislative 3:00, Executive 4:00
Sheraton Columbus Hotel at Capitol Square

2021 New Prosecutor Training
January 28 and 29
Sheraton Columbus Hotel at Capitol Square
2021 Spring Training
April 15 and 16
Sheraton Columbus Hotel at Capitol Square
2021 Summer Workshop – TBD
2021 Fall Training
September 23 and 24
Crowne Plaza Cleveland at Playhouse Square
2021 Juvenile Prosecutor Training
October 14
Sheraton Columbus Hotel at Capitol Square
2021 Annual Meeting
December 16 and 17
Hilton Columbus at Easton
OPAA Member Profile:
Anneka P. Collins
Highland County Prosecutor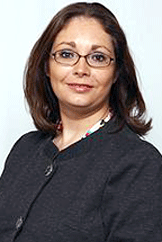 Ms. Collins lived on or close to the family farm in Highland County, Ohio her entire life, with the exception of 2 years at Ohio State where she received her Bachelor of Arts with a major in English in 2000 and 3 years in Lewisburg, Ohio while she attended the University of Dayton School of Law where she graduated in 2005. After only 3 months of private practice, then Highland County Prosecutor Jim Grandey offered her an Assistant Prosecuting Attorney position which she accepted on March 20, 2006. "Honestly, I initially thought I would work in the office for a year or two and then go back into private practice; but after a week here I knew I had found my purpose in life."

She began her assistant prosecutor career in Juvenile Court but within a year was juggling juvenile, felony, and appeals work; but felony jury trials were her drug of choice and by 2011 she had been blessed with everything from a Capital Murder trial to a fifth degree felony drug possession trial. In May 2011, Jim Grandey announced his retirement and the other assistant prosecutor in the office moved to the Ohio Attorney General's Office. Four attorneys vied for the position and Ms. Collins was appointed Highland County Prosecutor in June 2011, the first female prosecutor in Highland County. She handled everything solo for a month, and then Molly Bolek came to work as an assistant prosecutor. Molly and her handled the office by themselves (including 5 trials in 6 weeks in 2011) until 2014 when their legal intern passed the bar and was hired as a second assistant prosecutor.

In 2012 Prosecutor Collins faced her first contested election and won 70% of the vote; and has ran unopposed since and was just reelected. Currently the office has 3 assistant prosecutors, Molly Bolek, Jim Roeder, Adam King and Ms. Collins. The four of them balance 5 courts covering child support, preliminary hearings, county court, felony court, juvenile children services, and juvenile delinquent and unruly, as well as all the civil work that comes with the office. They only do this successfully because of the amazing, dedicated staff who never tire, led by Kathryn Allen who misses nothing and has forgotten more law than most attorneys ever learn. Their Victim/Witness Office is directed by Heather Collins and she has established the office in the County as a resource for a number of services. Their Victim/Witness office collects restitution on behalf of victims, responds regularly to crisis calls, and generally does anything asked of them.

Over the past fifteen years Ms. Collins has tried hundreds of felony cases, including child rapes, capital murder, multiple aggravated murders, every type of drug case, illegal manufacture of drugs, burglary, robbery, felonious assault, and on and on. "The very best thing about working in a small office is that you get to handle every kind of case." She has had the privilege to argue at the Ohio Supreme Court three times. Ms. Collins is proud to say the office has an amazing relationship with law enforcement in Highland County. Recently the office added an investigator - 40 year law enforcement veteran Randy Sanders, who oversees a Task Force in the County, and works with all the law enforcement agencies daily on drugs, stolen property, escaped prisoners, basically whatever needs solved.

The office is very involved in the County. In 2011, seeing a need for help with children that did not receive assistance but were still in need, they started a non-profit called "For Highland County Kids." Each year the staff is paired with children, typically around 20 but it has been as many as 60, that they provide Christmas gifts and food to. They have also provided school supplies, shoes, coats, and other necessities to children in the County. The office also leads the Comfort Critters Campaign, that they started in 2015. They collect new stuffed animals and distribute them to the law enforcement agencies and first responders in the County. When needed, officers and first responders can provide them to a child at a crime scene, car crash, or as they see fit. Finally, being appalled that rape victims were being forced to leave the hospital in a gown after law enforcement took their clothing as evidence, the office started the "Sweats for Survivors" Campaign in 2016. They collect new t-shirts, sweatshirts, and sweatpants and distribute them to the hospitals in the County so that when crime victims come to the hospital and are required to leave their clothing, they have an outfit to wear home.

Anneka is a member of the Highland County Bar Association, Ohio State Bar Association, Highland County Township Trustee Association, past member of Farm Bureau and Hillsboro Rotary. She is a 4-H advisor, State Farmer Degree and American Farmer Degree recipient. She spends her spare time with her fiancé Matt Fisher and her daughters, 13 year old Dalayna and 10 year old Paysen. The girls show pigs, cattle, and rabbits, play softball and basketball. Other than trying cases, Prosecutor Collins loves to fish, shoot guns, watch war movies, and read. "Every day I love the work I do and believe it is an honor to be the Prosecutor of Highland County," says Collins.