Welcome!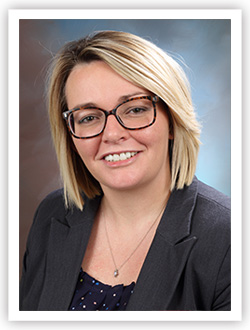 On behalf of the Ohio Prosecuting Attorneys Association let me welcome you to our website.  Here you will find information about the role of prosecuting attorneys and our Association.

The prosecutor's role in the criminal justice system is often misunderstood.  Ohio's 88 elected county prosecutors are committed to justice.  The prosecutors I know aren't motivated by "winning" or trying to send everyone to prison for as long as possible. They are motivated by their responsibility to enforce the law, to make their communities safe and to fairly administer justice. And fairness and justice is what matters most of all.  Prosecutors live this every day.

Part of our role is to have a voice in public policy debates affecting the criminal justice system. To that end, Ohio's prosecutors serve an important function reviewing and advocating for legislation with one goal in mind – the safety and security of our communities.

Ohio's prosecutors are active in community and civic affairs.  From speaking to school children about the dangers of drugs to serving on numerous committees and commissions, Ohio's elected prosecutors and their assistants serve in vital roles.

As legal counsel to a variety of County elected officials, offices and agencies your county prosecutor assists in ensuring efficient and responsible county government. 

I'm proud to be a prosecutor and honored to serve as President of the Ohio Prosecuting Attorneys Association.  Please take your time and look around.  Hopefully you will find information here that is educational and informative about your county prosecutor. 

Juergen A. Waldick
Allen County Prosecutor
2020 OPAA President

Ohio's Judicial System: What you should know.
Upcoming Events:

Executive and Legislative committee
October 29th
Athletic Club of Columbus, Crystal room
Legislative 11:00, lunch 12:00, Executive 1:00
Administrative Professionals Training
October 22, 2020
Sheraton at Capitol Square

Annual Meeting
December 10 and 11, 2020
Hilton Columbus Easton
OPAA Member Profile:
Jason W. Given
Coshocton County Prosecutor

Jason Given was born and raised in Coshocton County, Ohio.
He obtained a Bachelor of Arts Degree from Capital University in 1998 and a Juris Doctorate from Capital University Law School in 2001.
Since January 1, 2011, Jason has served as the Coshocton County Prosecuting Attorney.  Jason has been associated with the Coshocton County Prosecuting Attorney's Office since 2001.  From 2002 until 2017 Jason also maintained a general legal practice with Leech, Scherbel, Peddicord & Given, Ltd. nka Leech, Scherbel & Peddicord, LLC. Jason has experience in all facets of the Prosecutor's Office.  When he first started as an Assistant Prosecutor, Jason handled all juvenile delinquency and abuse, neglect, dependency cases for Coshocton County. Since that time, he has been involved in all levels of felony prosecution and all of the civil and administrative aspects of the office. Jason is assisted by, in his opinion, the best staff in the State of Ohio.  The office employs three Assistant Prosecutors, Ben Hall, Christie Thornsley and Jim Skelton.  The Prosecutor's Investigator is Brent McKee, a retired Coshocton County Sheriff's Detective. Diane Jackson is the Office Manager, Emily McBurney is the Adult Felony Administrative Assistant, Tarez Elliott is the Victim Witness Coordinator and Nina Bryant is the Criminal Discovery Coordinator.  These individuals have all been with the office for many years and as Jason says are "truly the glue that keeps everything together". As it relates to improvements to the office, in his time as Prosecutor Jason has overseen a complete overhaul of the offices internal systems, including a multi-year upgrade of the office's technological capabilities.  Jason has also implemented new community outreach programs and victim rights programs in an effort to better assist the citizens of Coshocton County.
Jason is currently the president of the Coshocton County Bar Association.  He is also a member of the Ohio State Bar Association, the Ohio Prosecuting Attorneys' Association and the National District Attorneys' Association.  Jason is a Life Fellow of the Ohio State Bar Foundation. In addition to these professional associations, Jason is a past President and current member of the Coshocton Rotary Club and he serves on the board of directors for Coshocton Behavioral Health Choices, the Sacred Heart Church Foundation and the Community Advisory Board of the Coshocton Campus of Central Ohio Technical College (COTC).