OPAA Member Profile:
Gwen Howe-Gebers
Henry County Prosecutor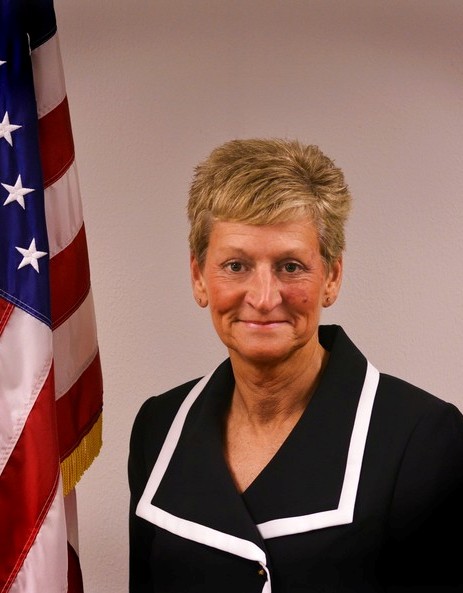 Gwen Howe-Gebers was elected as Henry County Prosecutor in 2016.  She handles all of the adult criminal prosecution and oversees an office staff of 4. Her office is currently focusing on blight in the county and delinquent taxpayers. 
Gwen graduated from the University of Toledo College of Law in 1988. As a third-year law student she worked for the Wood County Prosecutor's Office. Upon graduation, she was hired by then prosecutor Betty Montgomery, and spent 28 years with the office. Gwen began in the Juvenile Division, progressing to handling prelims and sexual abuse cases, becoming Assistant Chief and then Chief of the Criminal Division. While there she worked closely with BCI&I & the DEA in successfully prosecuting hundreds of major drug dealers & their enterprises. Her hard work & dedication was recognized by her peers in 2004 when she received the OPAA Meritorious Service Award.  In 2013 Gwen was appointed as a Special Assistant United States Attorney and assisted with the successful prosecution in US v. Linn. Mr. Linn pled to committing a religiously-motivated attack (arson) on the Islamic Center of Greater Toledo mosque in Wood County. 
In 2016, she and Wood County Prosecutor Paul Dobson successfully prosecuted Russell Adkins, a cold case homicide (32 years old).A very stressful, however, rewarding case that achieved justice for the victim's family after all of those years.  The trial (1st time ended in a hung jury) was featured on NBC's Dateline and that episode aired in October 2016 and again in July of this year. 
Working closely with law enforcement is a passion of Gwen's and since taking office she has focused on personal contact with all law enforcement, including accompanying law enforcement on search warrants, homicide, and vehicular homicide investigations. She also hosted a training for law enforcement earlier this year. 
Since the former prosecutor's office worked out of a private law firm, she is anxiously and "patiently" awaiting the remodeling of her new office in the Henry county courthouse!  Gwen is actively involved with the local high school athletic board, an assistant high school speech coach, instructor for OPOTA and a member of her church finance council.  Gwen and her husband Dar have three boys and work a 200 acre crop farm.