Welcome!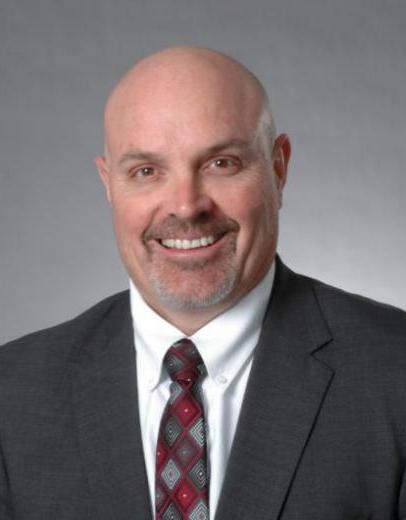 On behalf of the Ohio Prosecuting Attorneys Association let me welcome you to our website.  Here you will find information about the role of prosecuting attorneys and our Association.

The prosecutor's role in the criminal justice system is often misunderstood.  Ohio's 88 elected county prosecutors are committed to justice.  The prosecutors I know aren't motivated by "winning" or trying to send everyone to prison for as long as possible. They are motivated by their responsibility to enforce the law, to make their communities safe and to fairly administer justice. And fairness and justice is what matters most of all.  Prosecutors live this every day.

Part of our role is to have a voice in public policy debates affecting the criminal justice system. To that end, Ohio's prosecutors serve an important function reviewing and advocating for legislation with one goal in mind – the safety and security of our communities.

Ohio's prosecutors are active in community and civic affairs.  From speaking to school children about the dangers of drugs to serving on numerous committees and commissions, Ohio's elected prosecutors and their assistants serve in vital roles.

As legal counsel to a variety of County elected officials, offices and agencies your county prosecutor assists in ensuring efficient and responsible county government. 

I'm proud to be a prosecutor and honored to serve as President of the Ohio Prosecuting Attorneys Association.  Please take your time and look around.  Hopefully you will find information here that is educational and informative about your county prosecutor. 

Michael C. O'Malley
Cuyahoga County Prosecutor
2022 OPAA President

ALL CLE'S COMPLETED IN 2021 WILL BE CREDITED TO YOUR 2021 REPORTING PERIOD. WE HAVE 30 DAYS TO REPORT THEM TO THE COURT SO THEY MAY NOT SHOW ON YOUR TRANSCRIPT UNTIL JANUARY 17TH, 2022.
Ohio's Judicial System: What you should know.
Upcoming Events:

Executive and Legislative Committee
January 27th, 2022
Athletic Club of Columbus
OPAA Spring Training
April 28 and 29th, 2022
Sheriton on Capitol Square Columbus
OPAA Summer Workshop
June 24th and 25th, 2022
Breakers Cedar Point
OPAA Fall Training
September 29th and 30th, 2022
Crowne Plaza Cleveland Playhouse Square
OPAA Annual Meeting
December 8th and 9th
Hilton Columbus at Easton
We are still awaiting final contracts so dates are somewhat tentative.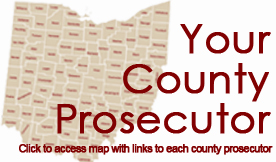 OPAA Member Outreach:
Keller Blackburn
Athens County Prosecutor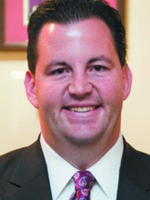 Community justice programs within the Athens County Prosecutor's Office place the office at the forefront of crime prevention and recidivism reduction by addressing the underlying causes and motivations of criminal activity. The Community Justice programs target drug treatment, family support, diversion programing, and risk reduction.

One program within the office's community justice program is called PreVenture. PreVenture goes so far as to identify potential at-risk behaviors in youth and offer intervention to lead to better decision making.
PreVenture is an evidence-based program developed by Dr. Patricia Conrod that is offered to youth in grades 5-7. The program identifies four personality traits that are at risk for addiction including sensation seeking, impulsiveness, anxiety and sensitivity, and hopelessness. Those identified are able to participate in two 90-minute group classes.
Athens County Prosecutor Keller Blackburn is the first prosecutor in the United States to implement PreVenture in schools, prior implementation has been done on a school-by-school basis.

"Since 2018, the Athens County Prosecutor's Office has collaborated with PreVenture to bring evidence-based drug and alcohol prevention and mental health promotion to Athens County schools. In our experience this is one of the most novel and exciting applications of PreVenture," said Conrod.
"We have been absolutely thrilled by the Athens County Prosecutor's Office's dedication to investing in preventative mental health services for young people as a way to address the many social and psychological risk factors for substance misuse and combat the drug addiction crisis gripping America," she added.
PreVenture has already been implemented in several area school districts in and around Athens County.

"This is a targeted, personality-based examination that allows us to identify at-risk students and help them understand their feelings. We work the same concepts with thinking for a change, but this program gives kids the skills they need before ever making it to at-risk situations and decisions with drug misuse," Blackburn said. "The prosecutor's role is to make the community better, and we try to be proactive in that role."