Welcome

On behalf of the Ohio Prosecuting Attorneys Association let me welcome you to our web page.  It is my hope the information contained within will help you better understand the role of Ohio's county prosecutors. An Ohio county prosecutor has a variety of roles and responsibilities other than as the chief criminal prosecutor within each county.   As legal counsel to a variety of County elected officials, offices and agencies your county prosecutor assists in ensuring efficient and responsible county government.  A Prosecutor's primary role is to assist in promoting the safety and protection of individuals, families and our communities.  Administering justice for victims of crime and the citizens of our State is one responsibility in carrying out this role.  The position of county prosecutor also encompasses the obligation that all parties to the prosecution receive a fair trial based upon the laws and procedures in place at that time. Please take your time and look around.  Hopefully you will find information here that is educational, informative and relevant about your county prosecutor.
Regards,
John D. Ferrero
Stark County Prosecutor
2015 OPAA President

Ohio's Judicial System: What you should know.
Upcoming Events:
Executive and Legislative Committee Meetings
August 20, 2015
Fall Training
September 24th and 25th, 2015
Cleveland Wyndham at Playhouse Square
Annual Meeting
December 3rd and 4th, 2015
Hilton Columbus Downtown
Visit the Events page for full schedule of upcoming OPAA activities.
OPAA Member Profile:
Trecia Kimes-Brown
Vinton County Prosecutor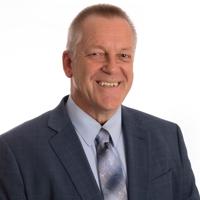 Prosecutor Kimes-Brown was elected as the first female prosecuting attorney of Vinton County in 2012.  She was born in West Virginia and graduated from Wahama High School.  She worked as a secretary at the law firm of Little, Sheets and Warner during her high school and colleges summers for about 7 years.  She then obtained her Bachelor of Arts degree in Political and Economic Philosophy from Wheeling Jesuit College where she graduated Magna Cum Laude and received the Presidential Medal for her grade point average.  While in college, she completed an internship with the US Attorney's Office for the Northern District of Ohio.  She obtained her Doctorate of Jurisprudence at The University of Akron and completed a public interest law fellowship while there.  After law school, Prosecutor Kimes-Brown accepted employment at the Law Firm of Simmons and Grillo in McArthur, Vinton County, Ohio where she handled general practice matters including representing the Vinton County Child Support Enforcement Agency.  She left the law firm in 2002 and opened her own office and continued in private practice until being elected.  During that time, she practiced mainly in the areas of family law and domestic relations.  She represented many parents and children in abuse, neglect and dependency actions and did a considerable amount of guardian ad litem work.  In 2012, she served as an assistant prosecutor in Hocking County handling all municipal court cases.  As the only full-time prosecuting attorney in Vinton County, Mrs. Kimes-Brown stays very busy with her case load which includes handling all misdemeanor criminal cases and traffic cases, all felony prosecutions and all juvenile court mattes including abuse, neglect and dependency cases, delinquencies, truancies, etc. and all civil matters for the county.  Throughout her career, she has strived to provide the best service and representation possible even with limited resources available in the county.  These hurdles abound in law enforcement as well and she has worked closely with local officers and state agencies to ensure justice despite both the financial and non-monetary obstacles that exist in the criminal justice system in a small county.   Mrs. Kimes-Brown has been active for many years in the community and has served on many boards.  She is a past president of the Vinton County Chamber of Commerce and Past State President of the Ohio Business and Professional Women.  Prosecutor Kimes-Brown enjoys being the Vinton County Prosecuting Attorney and describes it as the best job she has ever had.