Welcome

On behalf of the Ohio Prosecuting Attorneys Association let me welcome you to our web page.  It is my hope the information contained within will help you better understand the role of Ohio's county prosecutors. An Ohio county prosecutor has a variety of roles and responsibilities other than as the chief criminal prosecutor within each county.   As legal counsel to a variety of County elected officials, offices and agencies your county prosecutor assists in ensuring efficient and responsible county government.  A Prosecutor's primary role is to assist in promoting the safety and protection of individuals, families and our communities.  Administering justice for victims of crime and the citizens of our State is one responsibility in carrying out this role.  The position of county prosecutor also encompasses the obligation that all parties to the prosecution receive a fair trial based upon the laws and procedures in place at that time. Please take your time and look around.  Hopefully you will find information here that is educational, informative and relevant about your county prosecutor.
Regards,
John D. Ferrero
Stark County Prosecutor
2015 OPAA President

Ohio's Judicial System: What you should know.
Upcoming Events:
Executive and Legislative Committee Meetings
March 26, 2015
Athletic Club Of Columbus
Spring Training
April 23 & 24, 2015
Sheraton at Capitol Square
Summer Workshop
June 26 & 27, 2015
Breakers Hotel Cedar Point

Fall Training
September 24th and 25th, 2015
Cleveland Wyndham at Playhouse Square
Annual Meeting
December 3rd and 4th, 2015
Hilton Columbus Downtown
Visit the Events page for full schedule of upcoming OPAA activities.
OPAA Member Profile:
Michael T. Gmoser
Butler County Prosecutor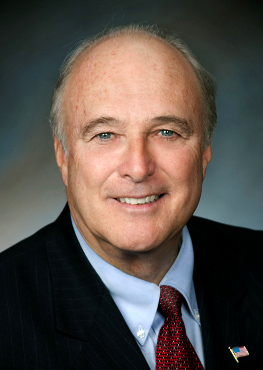 Following a B.A. from Miami University, Mike attended Salmon P. Chase College of Law and was fortunate to be selected to clerk for the presiding judge of the Butler County Common Pleas Court. That practical daily immersion in a wide range of legal issues along with law school academics served Mike well with his admission to the Bar in the Fall of 1973 and led to an appointment as an Assistant Butler County Prosecutor in 1974. He quickly rose to be the Chief of the Criminal Trial Division and a brief appointment as County Prosecutor during the medical absence of the Prosecutor. Mike left the prosecutor's office in 1982 to make his way in the private sector with emphasis on plaintiff medical malpractice cases, but still kept his hand in criminal law with select defense cases. In addition to his trial practice, he considers his service on the Butler County Certified Ethics and Grievance Committee for 36 years with many years as it's Co-Chair to be his most rewarding public service until now as Prosecutor. He was awarded the James S. Irwin Professionalism Award in 2011 "for dedicated service to the legal profession, to the Bar Association and to our community as an attorney and community leader."  In 2010 Mike saw the prosecutor's office headed in the wrong direction with a number of reversals for prosecutorial misconduct and he successfully threw in for the open appointment as prosecutor and a successful election to follow in 2012. He now sees the office running like a well oiled sewing machine following his directive that "in all things, justice first with winning cases a close second, but always second to the first."  As well as active trial participation in  the most difficult and challenging cases his office handles both criminal and civil, his position has given him the opportunity to reach out with initiatives such as the formation of the Butler County Elder Abuse Task force and anti-heroin programs to help stem the tide of those epidemics.  Fortunately, there is little time left for his prosecution of Punxsutawney Phil that put Butler County on the map nationally and internationally two years ago.