Welcome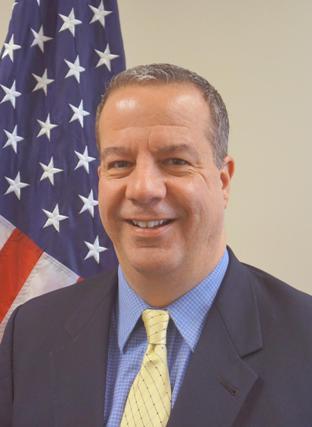 On behalf of the Ohio Prosecuting Attorneys Association let me welcome you to our website.  Here you will find information about the role of prosecuting attorneys and our Association.

The prosecutor's role in the criminal justice system is often misunderstood.  Ohio's 88 elected county prosecutors are committed to justice.  The prosecutors I know aren't motivated by "winning" or trying to send everyone to prison for as long as possible. They are motivated by their responsibility to enforce the law, to make their communities safe and to fairly administer justice. And fairness and justice is what matters most of all.  Prosecutors live this every day.

Part of our role is to have a voice in public policy debates affecting the criminal justice system. To that end, Ohio's prosecutors serve an important function reviewing and advocating for legislation with one goal in mind – the safety and security of our communities.

Ohio's prosecutors are active in community and civic affairs.  From speaking to school children about the dangers of drugs to serving on numerous committees and commissions, Ohio's elected prosecutors and their assistants serve in vital roles.

As legal counsel to a variety of County elected officials, offices and agencies your county prosecutor assists in ensuring efficient and responsible county government. 

I'm proud to be a prosecutor and honored to serve as President of the Ohio Prosecuting Attorneys Association.  Please take your time and look around.  Hopefully you will find information here that is educational and informative about your county prosecutor. 

Best regards,
David Phillips
Union County Prosecutor
2016 OPAA President

Ohio's Judicial System: What you should know.
Upcoming Events:
Executive and Legislative Committee Meetings
June 9th, 2016
Great Wolf Lodge, Mason
Fall Timber A/B room
Legislative 3:00, Executive 4:00

Summer Workshop
June 10th and 11th, 2016
Great Wolf Lodge, Mason
Fall training
September 22nd and 23rd, 2016
Wyndham Cleveland Playhouse Square
Support Staff training
October 6th, 2016
Sheraton Columbus at Capitol Square

Annual Meeting
Hilton Columbus Downtown
December 8th and 9th, 2016
Visit our Events page for a calendar of upcoming OPAA activities.
OPAA Member Profile:
Mark C. Miller
Hancock County Prosecutor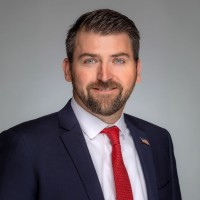 Mark Miller is in his tenth year as the Hancock County Prosecutor.  After obtaining his law degree from Ohio Northern University, he worked for the Third District Court of Appeals then became an assistant prosecutor where he served for twelve years.  As a prosecutor in a midsized rural community Mark has become used to managing every variety of legal matters.  In any given day he may handle multiple criminal hearings in common pleas court, then work on civil matters representing the county commissioners, one of the seventeen townships or a county agency.  In addition to trying cases, he regularly appears in front of the court of appeals.  He has also argued, and won, before the Ohio Supreme Court.  It is this variety of legal work that makes being prosecutor so interesting.  Mark is a past recipient of the Ohio State Bar Foundation Community Service Award for Lawyers 40 and Under.  In 2013 he was recognized with the Distinguished Leadership Award from the Hancock Leadership Alumni Association.  In 2014 he was appointed by the governor to serve as one of the two prosecutors on the Ohio Organized Crime Investigation Commission.  He also serves on the Ohio Prosecuting Attorney Association's executive and legislative committees.  Locally he is the president of the Findlay / Hancock County Crime Prevention Association and chairs the Community Awareness Committee of the Hancock County Opiate Task Force.  He is also involved in his church and many community organizations such as Rotary and Crime Stoppers.  He is currently serving as board president for the local Boy Scout Council.  Mark and his wife live in Findlay with their three children.  Findlay is the county seat and is a top ranked micropolitan community.  Prosecutor Miller and his staff take great pride in making Hancock County a great place to live, work and raise a family.