Welcome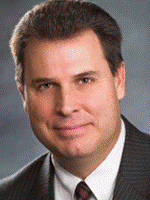 On behalf of the Ohio Prosecuting Attorneys Association let me welcome you to our website.  Here you will find information about the role of prosecuting attorneys and our Association.

The prosecutor's role in the criminal justice system is often misunderstood.  Ohio's 88 elected county prosecutors are committed to justice.  The prosecutors I know aren't motivated by "winning" or trying to send everyone to prison for as long as possible. They are motivated by their responsibility to enforce the law, to make their communities safe and to fairly administer justice. And fairness and justice is what matters most of all.  Prosecutors live this every day.

Part of our role is to have a voice in public policy debates affecting the criminal justice system. To that end, Ohio's prosecutors serve an important function reviewing and advocating for legislation with one goal in mind – the safety and security of our communities.

Ohio's prosecutors are active in community and civic affairs.  From speaking to school children about the dangers of drugs to serving on numerous committees and commissions, Ohio's elected prosecutors and their assistants serve in vital roles.

As legal counsel to a variety of County elected officials, offices and agencies your county prosecutor assists in ensuring efficient and responsible county government. 

I'm proud to be a prosecutor and honored to serve as President of the Ohio Prosecuting Attorneys Association.  Please take your time and look around.  Hopefully you will find information here that is educational and informative about your county prosecutor. 

Morris J. Murray
Defiance County Prosecutor
2018 OPAA President

Ohio's Judicial System: What you should know.
On our mind:
HB 394 Mandatory Bindovers

SB66 - Rehabilitation, ILC, and record sealing all problematic.
Reagan Tokes legislation
Burden shifting and "Stand your ground" provision within HB228 (SB180), and other CCH laws that are being eroded for no apparent need.
Upcoming Events:
2018 Summer Workshop
June 22nd and 23rd
Cedar Point, Sandusky Ohio
2018 Fall Training
September 20th and 21st
Crowne Plaza on Playhouse Square Cleveland
2018 Support Staff Training
October 18th
Sheraton Columbus at Capitol Square
2018 OPAA Annual Meeting
November 29th and 30th
Hilton Columbus Downtown
Visit our Events page for a calendar of upcoming OPAA activities.
OPAA Member Profile:
Matthew S. Schmidt
Ross County Prosecutor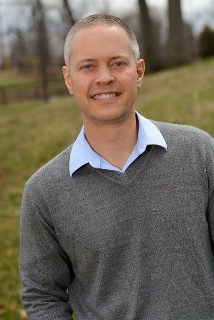 Matthew S. Schmidt is a graduate of Berea College, where he received a Bachelor's Degree in Psychology, and the University of Akron School of Law.  Matt began working with the Ross County Prosecutor's Office in 1999, as a legal intern, while still attending law school.  Upon graduation, Matt accepted a job as an Assistant Prosecutor in 2002, and became Chief Deputy Prosecutor in 2007.  In 2011 Matt was appointed to fill out the unexpired term of his predecessor, and has since been twice re-elected as the Ross County Prosecutor.  Prior to becoming the full-time elected Prosecutor, Matt was also a partner in a law firm that focused on civil litigation, business-corporate law, property transactions, and family law.  Matt's team at the Ross County Prosecutor's Office includes six Assistant Prosecutors, two Investigators, two Victim-Witness Advocates, and six Administrative Assistants. 

Matt's wife Emily is a Deputy Sheriff, and they have an 18-month old son, Calvin.  Their family resides on a small farm near Chillicothe, Ohio—and when not working in their community, Matt and Emily keep busy with home renovation projects.  Matt has served as Chairman of the Chillicothe Education Foundation, on the Board of Trustees for Adena Health System, on the Board of Directors for Ross County Community Improvement Corporation, and as a Divisional Chair for Ross County United Way.  Matt also volunteers as a Junior Achievement Advisor, and as an Advisory Board Member of the Ross County Heroin Partnership Project.