Welcome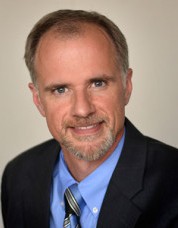 On behalf of the Ohio Prosecuting Attorneys Association let me welcome you to our website.  Here you will find information about the role of prosecuting attorneys and our Association.

The prosecutor's role in the criminal justice system is often misunderstood.  Ohio's 88 elected county prosecutors are committed to justice.  The prosecutors I know aren't motivated by "winning" or trying to send everyone to prison for as long as possible. They are motivated by their responsibility to enforce the law, to make their communities safe and to fairly administer justice. And fairness and justice is what matters most of all.  Prosecutors live this every day.

Part of our role is to have a voice in public policy debates affecting the criminal justice system. To that end, Ohio's prosecutors serve an important function reviewing and advocating for legislation with one goal in mind – the safety and security of our communities.

Ohio's prosecutors are active in community and civic affairs.  From speaking to school children about the dangers of drugs to serving on numerous committees and commissions, Ohio's elected prosecutors and their assistants serve in vital roles.

As legal counsel to a variety of County elected officials, offices and agencies your county prosecutor assists in ensuring efficient and responsible county government. 

I'm proud to be a prosecutor and honored to serve as President of the Ohio Prosecuting Attorneys Association.  Please take your time and look around.  Hopefully you will find information here that is educational and informative about your county prosecutor. 

Paul A. Dobson
Wood County Prosecutor
2017 OPAA President

Ohio's Judicial System: What you should know.
On our mind this month:
1) The budget bill contains language to shift the burden of "low level" felony offenders from prison to county jail.
2) The continued assault on the grand jury process.
Upcoming Events:
Executive and Legislative committee meetings
The Alcove Mt. Vernon
May 25
Legislative 10:30, Executive 1:00
Summer Workshop
Breakers Hotel Cedar Point
June 23rd and 24th, 2017
Fall Training
Wyndham Cleveland on Playhouse Square
September 14th and 15th, 2017
Juvenile Prosecutor Training
October 12, 2017
Sheraton at Capitol Square Columbus
Annual Meeting
November 30th and December 1st, 2017
Hilton Columbus Downtown
Visit our Events page for a calendar of upcoming OPAA activities.
OPAA Member Profile:
Joseph T. Deters
Hamilton County Prosecutor

Prosecutor Deters began his career in public service in 1982 as an Assistant Hamilton County Prosecutor where he learned first-hand the impact violent crime has on families and neighborhoods. As an assistant prosecutor, Joe dedicated his life to serving and helping communities. After a notable tenure as a tough prosecutor, Joe was appointed and later that year, elected to the position of Hamilton County Clerk of Courts in 1988. Joe honed his skills as a manager of a large office while Clerk and gained the respect of other officeholders and the community. In 1992, Joe returned to the Hamilton County Prosecutor's Office when he was appointed and later that year, elected Prosecuting Attorney. He was re-elected in 1996 and continued to vigorously pursue his goal of making Hamilton County a safer place to live. In 1999, Joe was sworn in as Ohio's 44th Treasurer of State, where he was responsible for collecting, managing and investing more than $11 billion in assets for the State of Ohio. During his six year tenure, the Ohio Treasurer's Office received 23 national awards for innovation and technology and earned interest on investments faster than any previous administration. In the fall of 2004, Joe Deters became a write-in candidate for his former position, Hamilton County Prosecuting Attorney. He was elected on November 2, 2004 with nearly 60% of the vote. He was subsequently reelected in 2008, 2012 and 2016. As Hamilton County's longest serving Prosecuting Attorney (1992-1999 and 2005-present), Joe currently oversees and manages an office of over 180 employees (both criminal and civil divisions), which includes assistant prosecuting attorneys and support staff. The office prosecutes felony and misdemeanor crimes committed by adults and all offenses committed by juveniles. 
Joe is a lifelong Cincinnatian, where he attended St. Xavier High School. In 1979, Joe graduated from the University of Cincinnati and then the University of Cincinnati College Of Law in 1982. Joe is a member of the Cincinnati Bar Association, National District Attorney's Association and Ohio Prosecuting Attorney's association. He currently serves on the St. Joseph's Cemetery Board of Trustees, and previously served on the University of Cincinnati Board of Trustees, Ohio Organized Crime Commission, and the Southern Ohio Leukemia Foundation.